A life like art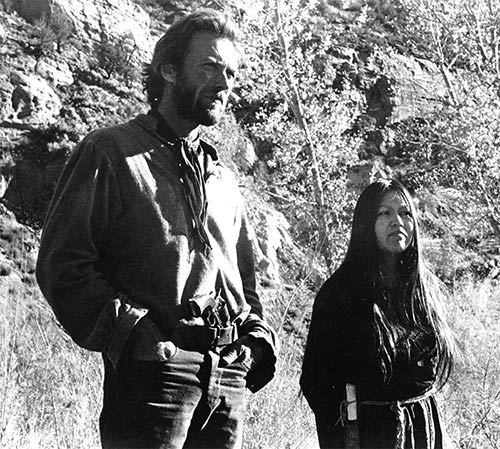 Diné actress Geraldine Keams loves her profession
WINDOW ROCK
Geraldine Keams has always lived her life like art – being creative and expressing herself through her love of theater and performing.
"I get to work in a creative industry, I consider myself very fortunate," said Keams, calling from her home in Pasadena, California.
She has starred in films alongside Clint Eastwood, Lou Diamond Phillips and Ryan Gosling. She has appeared in numerous television shows including "Sons of Anarchy," "Twin Peaks" and "The X-Files."
"Acting, that was unheard of in Navajo culture," said Keams. "Navajos don't know it, but they're great performers and storytellers."
She has travelled the world with her children's show "Native Legends Come Alive," which she performs in schools, libraries and museums.
Originally from Dilkon, Arizona, she attended boarding school in Winslow and enjoyed entertainment such as storytelling, writing and performing in plays.
"I grew up on the rez, I was traditional, I herd sheep," Keams said.
Keams is Tsi' naajinii (Streak-of-Black-Forest Clan), born for Tl'iizi' ll'annii (Manygoats Clan).
For college she moved to Tucson to attend University of Arizona where she majored in theater and drama.
After graduation from NAU, Keams journeyed to New York City to try to make it in the film industry in the early 1970s. There she met a lot of actors and writers at auditions.
"When I got to New York, I realized this was a very serious business," she said. "From the directors, writers and actors, I was taken into another world."
She also met a lot of Native American actors and actresses from various tribes. They all encouraged one another as they were representing their ancestry in movies and joined together to represent Native American talent in New York.
"We became inter-tribal," said Keams. "We were the actors of Native people and we're all one people."
She travelled with the Native American Theater Ensemble and is considered the first Native American woman to write and produce a stage play.
After her time in New York, Keams came back to the Navajo Nation in the 1970s as a teacher. With the support of Navajo Tribal Chairman Peter MacDonald and his wife, Keams hosted acting workshops in schools and other places to help inspire children to pursue art.
"MacDonald and his wife supported the arts, so I was able to host these workshops for the kids," said Keams.


---