Navajo Film Fest allows unique storytelling, Countless stories of Dine can be shared through filmmaking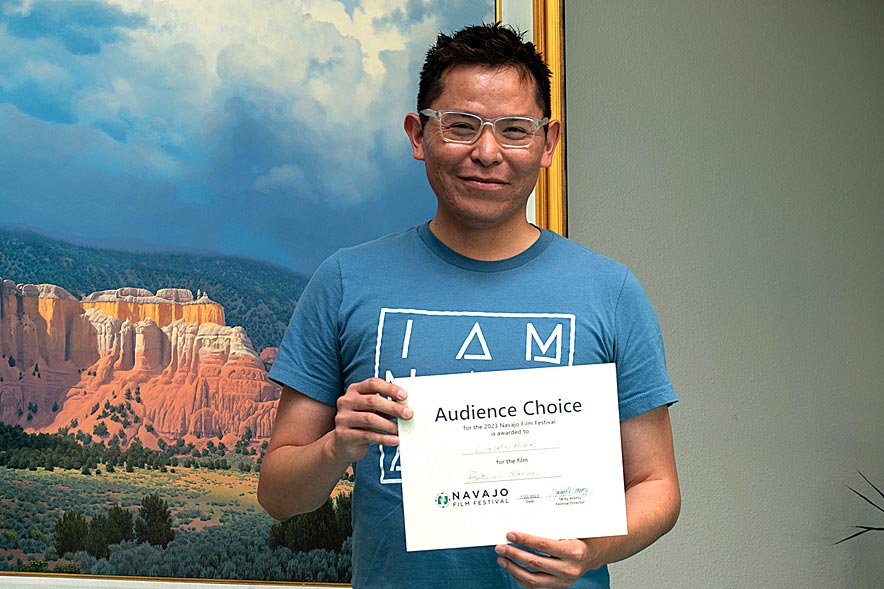 FARMINGTON
Diné Bizaad can make or break a film at this special festival, unlike other film fests.
The Navajo Film Fest is an annual event that recognizes and searches for talented filmmakers who have been producing films or beginners who have just started. The film fest culminates its festivities by awarding the best films in adult, junior, and audience choice categories.This year's film fest reigned close to home at San Juan College's Henderson Theater, featuring filmmakers and live performances.
Tacey Atsitty is the film fest's director. She flew in from Florida to continue holding a space that amplifies Diné Bizaad and Diné creativity.
In a conversation with a friend, Atsitty remembered her friend who said there are ideas in languages that only exist in that specific language. That type of logic and thinking became the spark behind the Navajo Film Fest.
Atsitty explained that when languages are lost, those ideas that are only available in that language are also lost.
"It was to cultivate a cache of films where it's not just those of us who have taken Navajo language, still not as fluent as where we want to be, it's a little bit more than, 'Yá'át'ééh, aoo' yá'át'ééh, ha'át'íísh baa naniná, baa shił hózhǫ́.' It's a little bit more than that. It creates a space for people to create these films but also to hear them in different situations," said Atsitty.
Read the full story in the July 27 edition of the Navajo Times.
---