Bitsilly wins more gold at Senior Games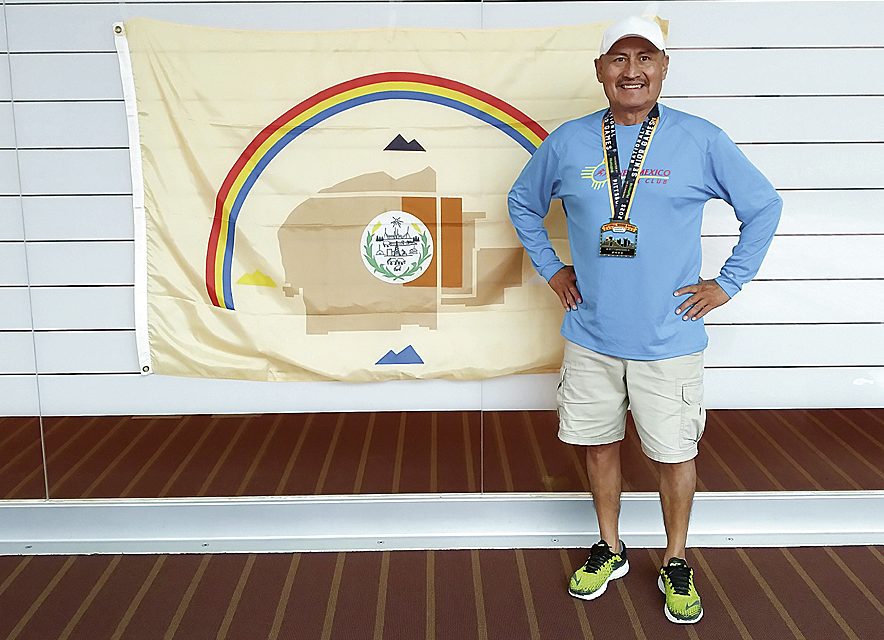 By Santiago Ramos Jr.
Special to the Times
GRANTS – Tohatchi's Elvis Bitsilly grabbed his third straight gold medal last month during the National Senior Games held in Pittsburgh, Pennsylvania.
Competing in his fifth National Senior Games, the 63-year-old Bitsilly topped the field in the shuffleboard doubles competition, picking up the gold medal in the 50–54-year-old division.
"I was paired down in the 50-54 age group level because my regular partner did not make the competition," said Bitsilly, who graduated from Tohatchi High in 1978.
To qualify and compete at the National Senior Games (50-and-over), Bitsilly had to qualify or place in the top three in his events at the New Mexico State Senior Games.
Winning at the national level again, Bitsilly said he was delighted to take the gold medal despite being paired up with a new partner.
"I was a little nervous in finding a new partner and not knowing how much experience my new partner would have in playing in the doubles competition," Bitsilly said. "In doubles play, you have to know each other in where your strengths and weaknesses are, and that leads you to play off one another in scoring on opposite ends of the court.
"In singles play, it's all you. You play well, or you don't in each game," he added. "I was skeptic to play in the doubles with a new partner. But as we began our pool play competition, I felt comfortable in each game with my new partner. As you can see, it worked out perfectly for winning the gold medal."
Read the full story in the Aug. 31 edition of the Navajo Times.
---