Blue Bird Pinups host Easter Egg-stravaganza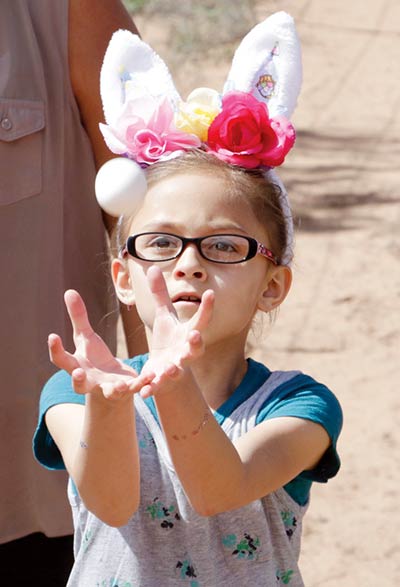 WINDOW ROCK
As a way to give the local community a day of family fun, the women of the Blue Bird Pinups (BBP) hosted their 2nd annual Easter Eggstravaganza at the Window Rock Tribal Park and Veteran's Memorial on March 21.
From Easter egg hunts to a selfie booth to games and live music, the Easter Eggstravaganza went off with a bang as kids and adults enjoyed a day at the park.
BBP is a female operated Native American organization/business that established in 2012. They host and promote network events that foster positive change and direction through fun community events, charity work and support of Native American businesses and organizations, their website states.
"There aren't a lot of family events on the reservation," said Jessica Sin, president of the BBP, adding that they wanted to be able to offer a day where families could just come together and enjoy some fun activities.
---