Growing plants and children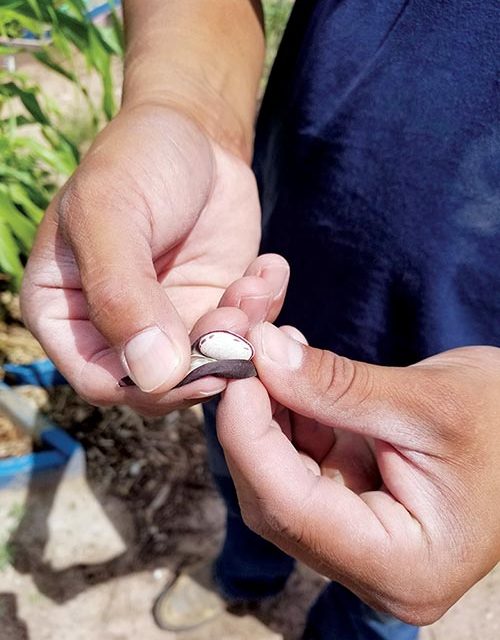 Community garden focuses on wellness, culture, service
NAVAJO, N.M.
Among the crumbling cement stairs of the old post office are stalks of corn, raised garden beds and colorful plants.
The area used to be alive with people checking their mail. The remnants they left behind have provided the community garden here with some character and a piece of local history.
Before the Dzil Ditl'ooi School of Empowerment, Action and Perseverance created the community garden, the area was littered with weeds and trash.
"I wanted to take this place that people saw as a throwaway and turn it into a used, loved, appreciated place again," said Prestene Garnenez, a co-founder of the school and the director of operations.
Now the once-neglected plot is home to growing plants and a classroom for students.
Garnenez said the garden is tied to the school's educational foundations. Along with agriculture, she said the school focuses on mental and physical wellness, culture, language, community service and leadership.
"We're on this mission to do experiential education," she said. "We knew we wanted a garden of some sort."
While students are in the garden they are seeing firsthand how plants grow, what it takes to care for them and where their food is coming from.
"It's important to me to have the kids experience it for themselves," Garnenez said.
Since the garden got growing two years ago, Lane Franklin said the students have been working hard.
Franklin, a student support advocate and AmeriCorps member, helps the students maintain the garden while learning alongside them.
---