Showdown draws 5,600 to Fort Defiance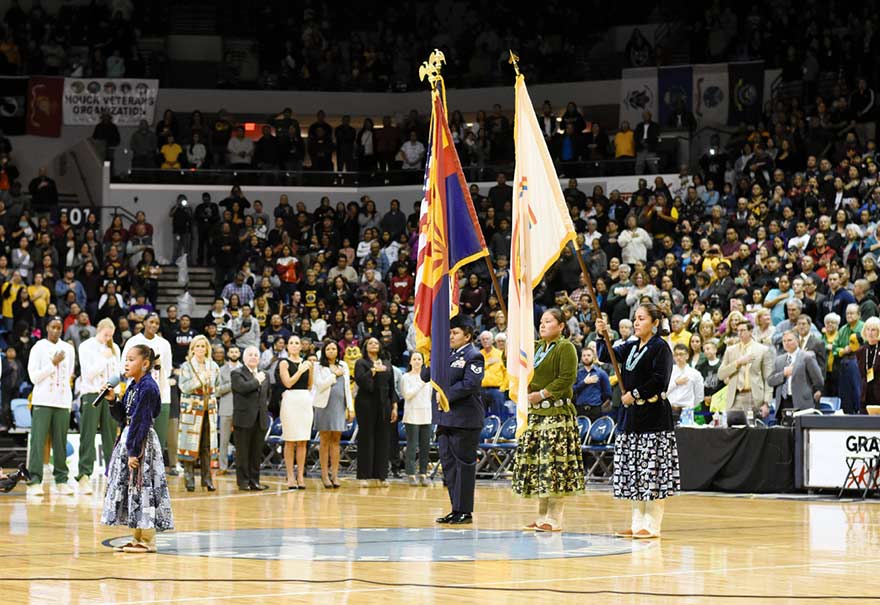 FORT DEFIANCE
Citing the attendance, Arizona State women's basketball coach Charli Turner Thorne said the "Showdown on the Rez" was a grand success.
The marquee matchup between Thorne's ASU squad and No. 4 ranked Baylor filled up 5,609 seats in the 6,500 Bee Holdzil Fighting Scouts Events Center on Sunday night, which was broadcast nationally on ESPN2.
Thorne said both teams staged a great basketball game but the most important thing was the exposure.
"I think we really shined the light with the national media on the Navajo's love for basketball – Rez ball," Thorne said following their 65-59 setback. "We got to chance to share their culture."
Additionally, Thorne said they got a chance to recognize Native Americans' commitment to the U.S. military.
"I hope in small way we honored that today," she said.
Baylor coach Kim Mulkey was equally impressed, especially with the throng of fans that filled up the event center.
"Hats off to the Navajo Nation," Mulkey said. "They came out in full force and that had to be great for national television. It was just fun and we're honored that Charli asked us to come. It was something I wanted to be a part of with it being Veteran's Day."
Mulkey said making the trip to the Navajo Reservation was quite educational. The longtime Baylor coach said she learned more about the Diné culture by talking to its people.
"We think we learn it all in the history books but there were a lot of things I learned about the Navajos from this weekend," she said. "I knew the game would be great, and with it being nationally televised that speaks for itself."
---