'I want to see the tazhii!'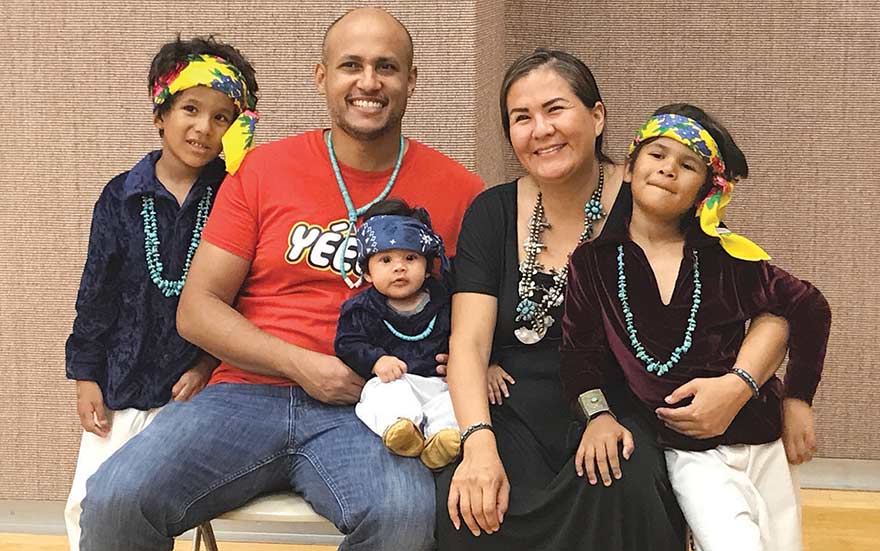 East Coast mom teachers her sons Diné culture
COLUMBIA, Md.
Ani Begay Auld's home is decorated like any other home on the rez.
There are Navajo rugs and artwork on the wall. She even has her children's cradleboards hanging near the front windows of her home.
She has a sign next to her door that reads "Hogan Sweet Hogan."
When her two oldest children, Naataani, 7, and Ashkii, 5, greet visitors, they say, "Ya'at'eeh!" and give hugs before going back to play.
Her youngest, Nabahii, is just 10 months.
The only difference is the location of her rez home, which is over a thousand miles away from Dinétah in Columbia, Maryland.
Ani and her husband Kiros Auld, who is from the Pamunkey Indian Tribe in Virginia, are raising their three sons on the East Coast but want them to have a strong Navajo identity.
"I want them to feel comfortable knowing that they're Navajo," said Ani, who is from Two Grey Hills, New Mexico. "I don't want them to ever go home and feel like they don't belong."
---