Shear enjoyment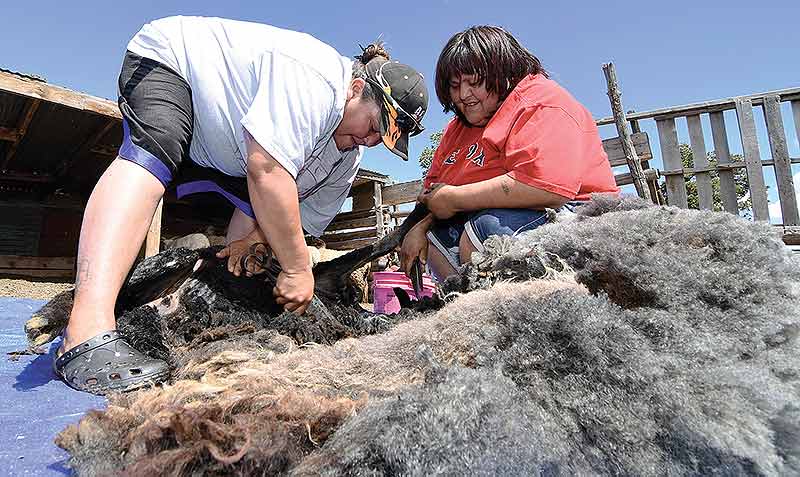 Sisters love working with the woollies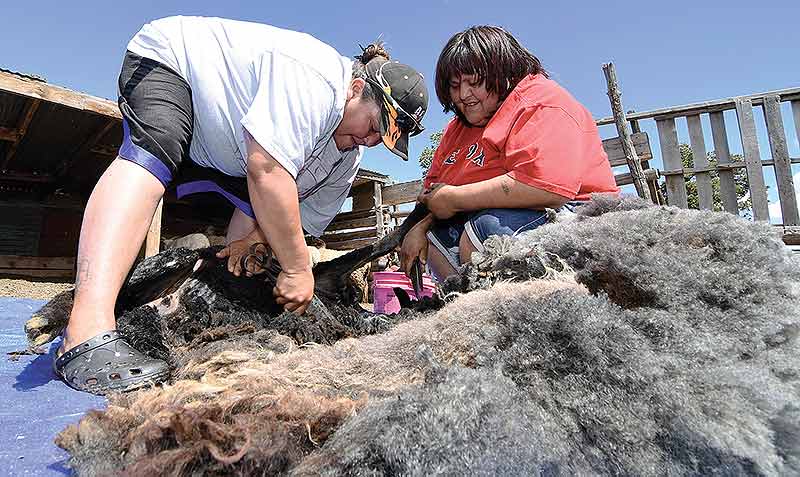 SAWMILL, Ariz.
Ten minutes. That's how long it took for sisters Regina Tsosie, 43, and Rena Billie, 41, to shear one sheep.
They didn't need electrical clippers, either. In fact, the sisters from Blue Canyon, Ariz., use regular shear scissors when trimming these furry animals.
Their cuts, however, resemble the work of an electric tool – smooth, almost perfect with little to no butchering of the body.
"It's easy," Billie said about shearing, a skill she learned at age nine. "People are surprised how we work with scissors (rather) than electrical shears."
Every May to October, this is what Billie and Tsosie do. They travel across the reservation to trim flocks of sheep and goats to relieve them of the summer heat, and help those in need, particularly elderly who no longer shear because of their age. Their services also help livestock owners outsource this demanding chore, which makes it easier for them to concentrate on selling wool, for instance.
Yearly, the sisters shear from 3,000 to 4,000 of these fuzzy animals. And in one day, they sheared about 78 sheep, according to Billie.
This season, the ladies, who also get help from Billie's daughter, Alberta Billie, 28, have sheared 40 flocks.
---