Supaman teaches that rez cycles can be broken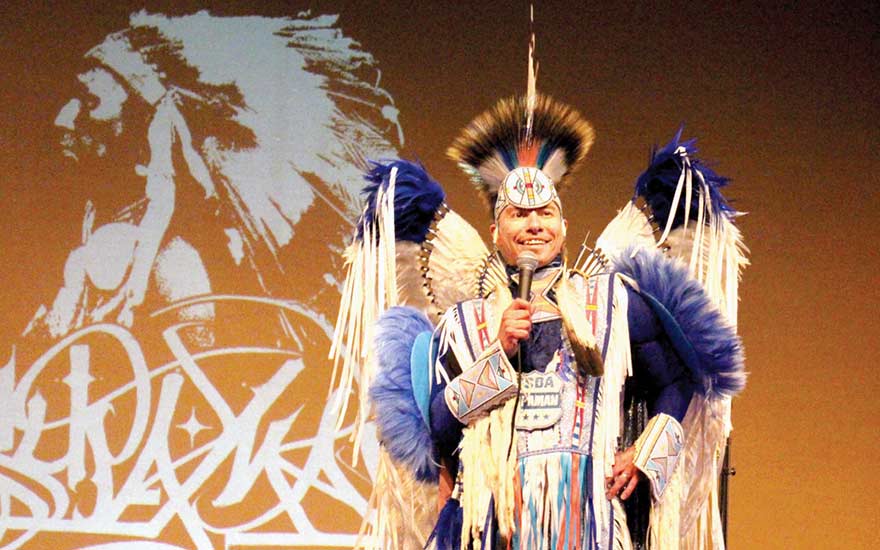 PAGE, Ariz.
Everybody knows him as Supaman but his birth name is Christian Parrish Takes the Gun, Apsaalooke (Crow), from Montana.
He is a hip-hop artist and a fancy dancer who fused the bad and the good from his life and put it into his music. That fusion gave the world a new genre of music that has inspired Indigenous artists from all nations.
In honor of Native American Heritage Month, Supaman visited the Page High Unity Club for a special nonprofit performance on Nov. 16. The price of admission was a can of food to help the Unity Club's collection for the local food bank.
"These kids are great," Supaman said. "I'm old Unity alumni from the school I went to so I enjoy doing these shows. They did a video on Facebook inviting me to Page and somebody tagged me in. So I wrote them back and said I would do it.
---