Yoga – something that works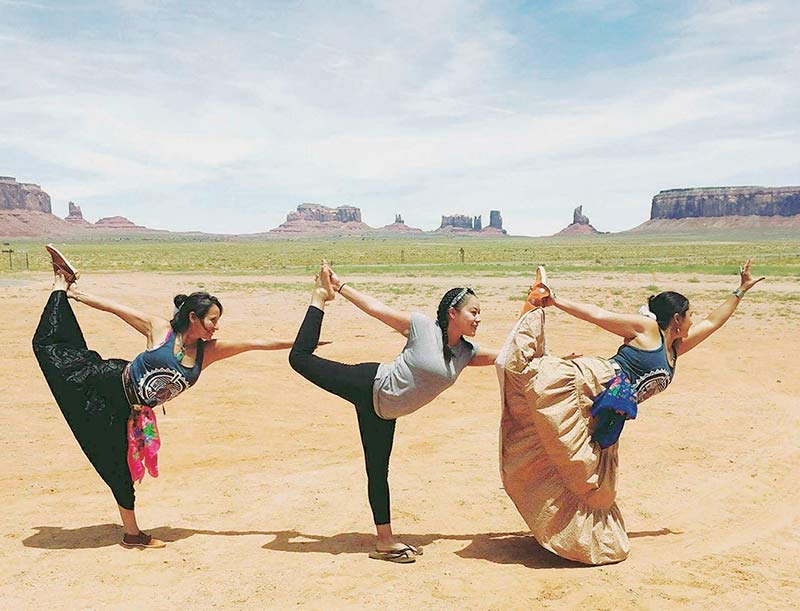 Diné culture mirrors ancient philosophy of mind, body
MISSOULA, Mont.
An alternative for well-being and health is slowly becoming a staple on the Navajo Nation.
The meditative exercise of yoga is becoming a popular option among the Zumba and aerobics classes currently offered on the reservation.
It's a welcome option for Gina King, who was drawn to yoga for its positive atmosphere and healing nature. However, King admits that when new exercises are introduced on the reservation there is some hesitation at first. "When things are new amongst Native Americans it's kind of 'yeeyah,' you don't know about it," King said. "But you also don't know the benefits immediately but the option is now there for people to say, 'Hey, this is something that works and this is something that I can do.'"
King started her yoga journey with Hozhó Total Wellness, a mobile yoga studio, as a student and later helped as an instructor. For King, having a Native American yoga instructor was a major positive. "It's not so much scary because you actually have a Native American instructor leading the way and telling you about the goodness of yoga and what it can do for your health," she said.
That Native American instructor was Haley Laughter. Laughter founded Hozhó Total Wellness about three years ago and has seen her class sizes grow every year since then. "I felt like Hozhó was the best word that could really define what it means to be in balance," she said about the studio name.
---