Art, music festival grows, marks 10th year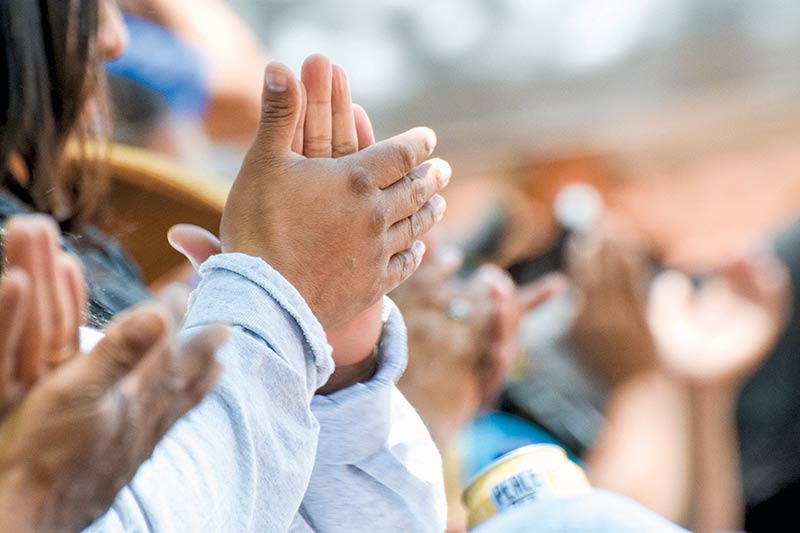 SHONTO, Ariz.
The 10th annual Rock the Canyon Art and Music Festival was bigger and better than ever but getting to this point was quite a feat.
"It's kind of a feat for us," said Elizabeth Whitethorne-Benally, vice president of Shonto Chapter. "We never planned it to be 10 years."
Even so, it has been a decade since the inaugural event and the Rock the Canyon planning committee is now preparing for the 2019 event, with young local Daniel Josley as the featured artist. The late Bahe Whitethorne Jr., better known as "Buddy," was the featured artist this year.
This year marks a milestone for the planning committee with hometown volunteers who want to keep the festival going. "Not just this, but they're part of the (Shonto tourism group)," Whitethorne-Benally explained. "Promoting tourism … is number one, then Rock the Canyon comes second. "(It's) bringing (events) to the people and supporting this economy here on the (Navajo Nation) rather than going to Phoenix or to other communities," she said. "So we decided to support our own economy."
Because it is the 10th year of the festival, that alone provided motivation to put on a weeklong event that started on Memorial Day and ended on June 2nd. "That's what we wanted to celebrate," said Robert K. Black Jr., manager of the chapter, "and to recognize people who have always been there for us." Some of those supporters include the Arizona Office of Tourism, Great Western Bank (in Chandler, Arizona), the Navajo Generating Station, and Peabody Energy.
"They've been pretty much our sponsors (that have) been helping us with a lot of the expenses that are involved in putting on something like this … with no admission fee," Whitethorne-Benally said.
---