Navajo DJ to take his beats across the pond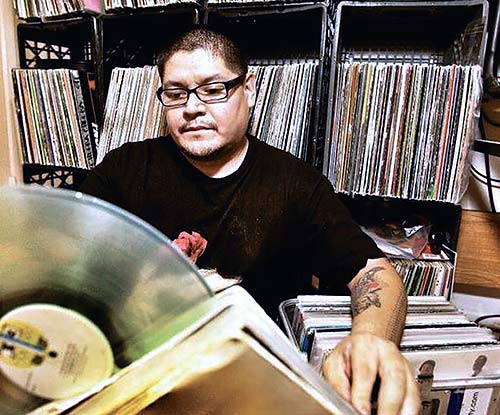 WINDOW ROCK

A Navajo disc jockey is headed out of the country for a tour with hip-hop group Shining Soul.
DJ Reflekshin, also known as Lawrence Martinez Jr., will be headed on a 16-day tour with Shining Soul across Germany this June.
According to their website, Shining Soul is a Phoenix-based hip-hop duo, made up of Franco Habre/The Bronze Candidate, who makes beats and instrumentals with a distinct underground, jazzy flavor, and Alex Soto/MC Liaison, who spits politically subversive rhymes.
Soto, a native from the Tohono Oo'odham tribe, said that as part of their visit to Germany the guys of Shining Souls will be hosting youth music workshops from June 1-5, and June 6-23 will be their tour dates.
Soto said their group gives youth the tools to make hip-hop music by providing them hands-on experience demonstrating the basics of beat making.
He added that he is looking forward to "being able to connect with a whole different community, and hear why hip-hop speaks to them."
[php nippet=3]