Begaye announces two more appointments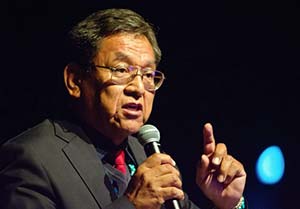 WINDOW ROCK
Navajo Nation President Russell Begaye continues to bypass the good ol' boy network and appoint Navajos with solid backgrounds from off the reservation.
He announced Wednesday two more appointments – Jesse Delmar as executive director for the Division of Public Safety and Donald Benn as executive director for the Navajo Nation Environmental Protection Agency.
Rick Abasta, communications director for Begaye and Navajo Vice President Jonathan Nez, said Begaye will be naming at least three more appointments in the next few days.
---