One-man-band creates a new genre of music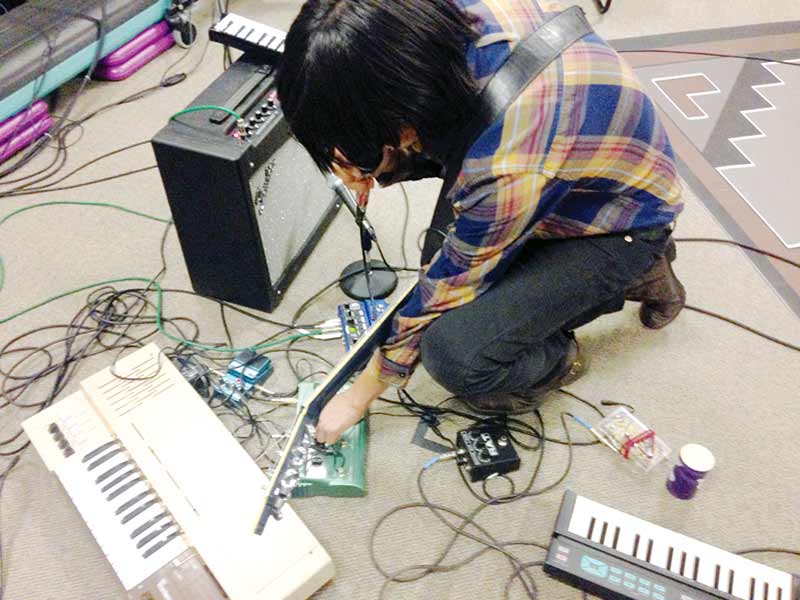 WINDOW ROCK
While the rest of the Navajo Nation musicians gather together to form bands and duos, one Navajo musician shows the rest of the world that he can do it on his own.
With the various sounds of waves, screams, drum beats, lyrics in Navajo, charismatic pop melodies and haunting emotions in his music, Ryan Dennison, 24, generates a dynamic sound that will fool the common listener into thinking they're listening to a full psychedelic rock band.
While he describes his music as simply "noise," Dennison's influence from the different styles of music he has encountered are obvious through his experimental sound, cultivated by the different instruments and musical arrangements he's composed over last year.
"I wanted to create that type of music because of the lack of musicians who are open-minded," said Dennsion on his solo act. "It's hard to find people who just want to make music, not people who want to get famous off of it or anything."
Dennison has collaborated with various musicians in the past, but can't stay working with one for too long. Dennison added that though he has been in bands in the past, his music derives from his experience and knowledge that he has gained personally as a musician and a songwriter.