A story of luck, or chutzpah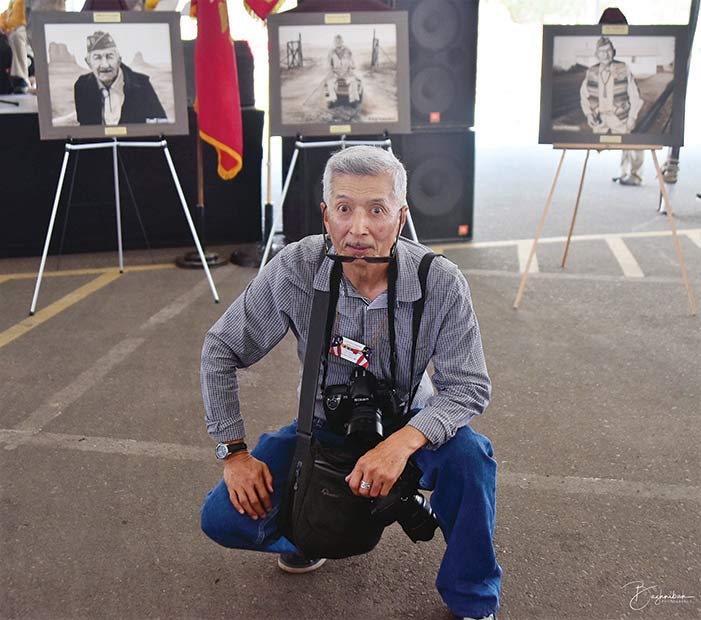 Photographer awarded for life's work with Navajo Code Talkers
WINDOW ROCK
Kenji Kawano describes falling into his life's work as "lucky."
But listening to him tell the tale of how he came to be the official chronicler of the Navajo Code Talkers, the word "luck" does not come to mind. Instead, one wonders if there is a Japanese word for "chutzpah."
On Aug. 14, Navajo Code Talker Day, Kawano accepted an award from President Russell Begaye honoring him for his 40 years documenting the lives of the World War II heroes who used the Navajo language to confound the Japanese in the Pacific theater. "I was really surprised and I was so happy," said the lithe 69-year-old.
But he was even happier when he checked his Facebook page, where his wife, Ruth, had posted a picture of him receiving the award.
It got more than 2,000 likes and more than 500 comments, all positive.
"It's nice that somebody honored me for something I spent so much time and energy on," Kawano said. "But to see that many people like what I'm doing on the reservation, that makes me more happy."
---