KTNN broadcasts Pro Bowl in Diné language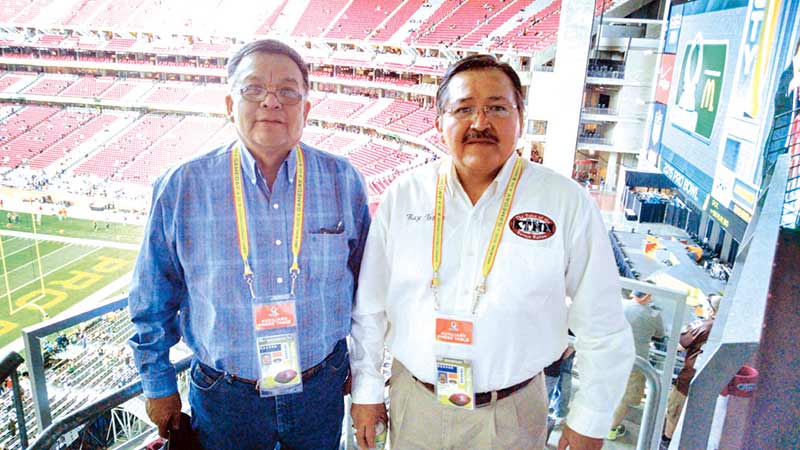 WINDOW ROCK
The temperature was a balmy 73 degrees Sunday at the University of Phoenix Stadium in Glendale, Ariz.
On the field, the best and brightest professional football players in America competed in the annual Pro Bowl, a game that comes one week before the Super Bowl and combines the best athletic talent out there. Three stories above the field, in a stadium packed with more than 63,000 fans, sat two KTNN sports broadcasters who frantically offered play-by-play commentary in the Navajo language.
It was the first time KTNN broadcast a Pro Bowl.
"The English-speaking people around us were amazed," broadcaster Ray Tsosie said. "Once we started talking, people starting coming toward us, pointing their ears at us. They were curious."
Even other media outlets were curious, said broadcaster Arnold Chee. A news team from Dallas turned its attention briefly toward the Navajo station, producing a quick story about KTNN and posting it online for Dallas fans to read.
"We were there in the box with other stations and we were the only two Natives broadcasting," Chee said. "People asked us who we were, where we were from. It was really great. We became part of the story."
The Pro Bowl began as the Pro All-Star Game in 1939 when it combined the all-star players of 1938. It continued through 1942, but was cancelled when travel restrictions were put in place during World War II. The Pro Bowl was revived in 1950 and has continued since.
---