Coach couple immortalized in 'Nash Center'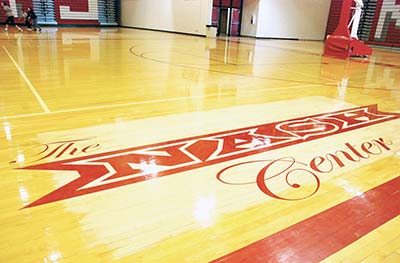 KAYENTA, Ariz.
They're two of the most prominent figures in the athletic department at Monument Valley High. They're titans of Native sports history who always had a fine sense of sportsmanship and flair when they were on the court, making their mark among those considered star quality.
The goal for most in their profession is to make a lasting impression. And there's no denying that the power couple did just that.
Robert and Lucinda Nash have been athletic coaches and educators in Mustang Country for nearly 41 years. And now, they have a gymnasium named after them.
On Saturday, the 27-year-old Student Activity Center (SAC) was renamed "The Nash Center" to pay tribute to the unflinching coaches who've left it with a legacy of class and style.
MVHS athletic director Jacob Holiday says the new name has been talked about for a couple of years.
"It's something that's long overdue," he said. "And we (the athletic department) felt like the time was now to pay tribute to and to make a change. Both of them together — very, very deserving of this honor."


---