Navajo comic artist gets mainstream exposure on Leguizamo autobiography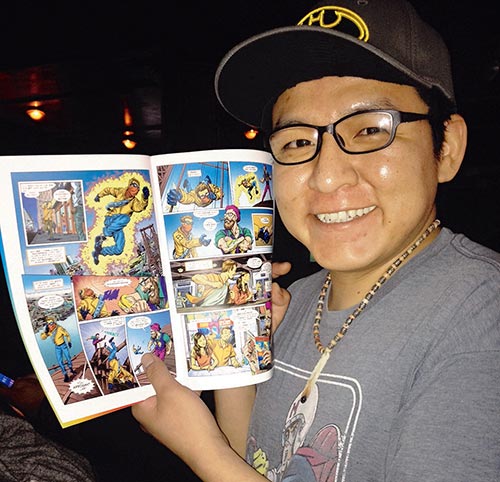 WINDOW ROCK
Navajo comic book artist Shamus Beyale worked with a network of friends and artists to put him in the right place at the right time when he got called in for a potential big break into the comic book business.
The 29-year-old, who grew up in Navajo, N.M., recently finished work as a co-illustrator for the graphic novel "Ghetto Klown", written by John Leguizamo and released on Oct. 20.
The graphic novel had nothing to do with superheroes. Instead, it followed stories from the life of the Colombian-American actor, comedian, and producer turned playwright. Leguizamo first created "Ghetto Klown" as a one-man show on his life that wasn't always funny. He also transitioned it into an HBO special before turning it into a graphic novel.
---