Saginaw Grant: playing an Indian on TV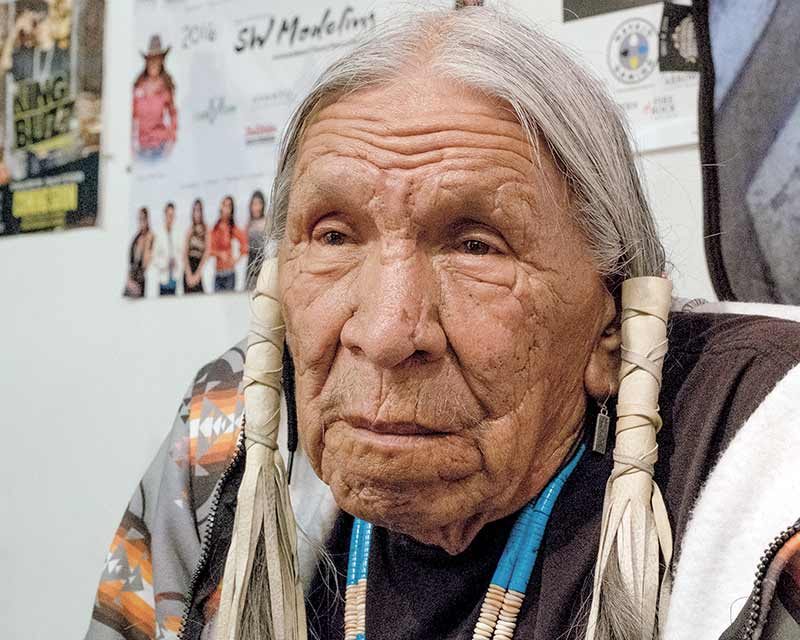 FARMINGTON
Want to be the next big Native actor?
Never give up.
That's according to Saginaw Grant – the Sac and Fox actor – famous for his roles in films like "The Lone Ranger" and "The Ridiculous 6." Grant stopped in Farmington on March 23 to greet fans, pose for photographs, and offer advice to aspiring actors.
"If this is your dream, stick with it," he said during an interview at Southwest Jewelry, inside Animas Mall. "Don't allow anyone to tell you not to. Do it anyway, regardless of how silly it looks or if people put you down. I encourage anyone who wants to act, to get out there and do it. Just hold your head high and go for it."
Grant was born in Pawnee, Oklahoma, in 1936. A traditional Native dancer, he got his start in Hollywood later in life, appearing first on television shows like "Young Indiana Jones" and "Harts of the West" before expanding to film, where he starred next to Hollywood legends like Anthony Hopkins, Beau Bridges, and Johnny Depp.
"I was over 50 before I really started this career," he said. "People got behind me and helped, they pushed me to become better."
Now 80, Grant is looking back at a career that spans three decades and myriad genres that go beyond the obligatory Western. His repertoire includes dramas, comedies, and even a horror movie or two.
But Grant, who wears his gray hair parted down the middle with braids wrapped in leather, is most commonly cast as an Indian, his publicist Lani Carmichael said. In other words, Grant is both a real Indian and he plays one on TV.
---