Fresh air!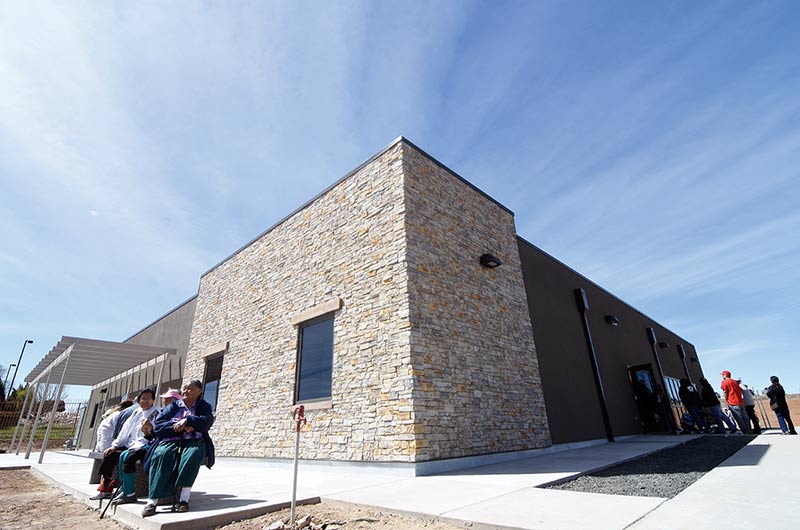 KTNN moves to new office building in St. Michaels
WINDOW ROCK
For the first time in 31 years, the modular buildings that was home to KTNN radio station 660, "The Voice of the Navajo Nation," is quiet.
The radio station, which debuted February 1986, moved into its newly constructed, more modern home in St. Michaels, Arizona, in March.
Although it has been a bittersweet transition, the folks that keep the iconic radio station operating are proud and excited with their new station.
Walking through the doors of the new building, located on Arizona Highway 264, the first noticeable aspect of the interior design is the transparent glass windows and doors that allow for the entire radio station to be visible.
"There's a lot of glass, a lot of windows," said Troy Little, KTNN's general manager. "When people come to the radio station they want to see what it is, who's there, how do they talk and so it gives you that vibe," he said.
On March 30, KTNN held its grand opening with a tour, guest speakers, and Joe Tohonnie Jr. and the Apache Crown Dancers as the entertainment.
Little said there was such a huge crowd of devoted listeners that some vehicles were parked alongside Highway 264 as if it were the Navajo Nation parade.
"We had a lot of people," said Little. "I was really happy with the turn out."
For the past 11 years, Dee Yazzie has been on the air at KTNN. Not only does she play the music and give news updates but she also is the culture night host. The culture night is a segment Yazzie began when she first started at the station in 1999.
"Interacting with the people is what I enjoy," said Yazzie. "I share a lot of my cultural stories, my tradition on how I was raised by my grandparents, so I share a lot of that. Not only that, I share elderly stories. I'm not the only one who does the stories, I have help from my audience also. It seems to be popular on Sunday."
---