Shiprock woman crowned Ceremonial Queen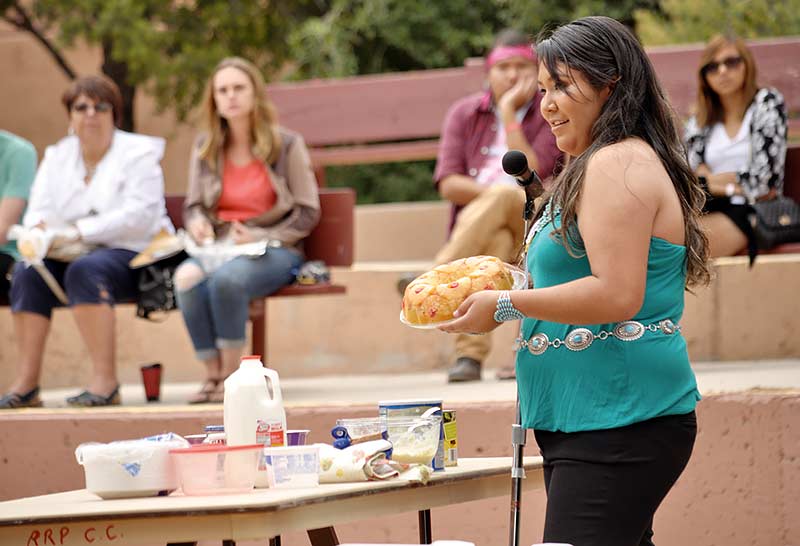 GALLUP
After months of preparation for only a two-day competition, six contestants for the 2015 Gallup Inter-Tribal Indian Ceremonial Queen anticipation came to an end Saturday night.
The audience looked on as queen contestants lined up at Red Rock State Park in Church Rock, N.M. up, eager to hear the newly named queen.
Former Gallup Inter-Tribal Indian Queen Mykhal Mendoza of White River, Ariz. crowned Kahlaya McKinney of Shiprock, N.M. as Miss Gallup Inter-tribal Ceremonial Queen 2015-2016.
McKinney is studying nursing at San Juan College in Farmington, N.M. and will receive a $2,000 scholarship that will go towards the McKinney's school, according to Gallup Inter-tribal Queen Coordinator Virginia Ballenger.
"I feel very happy and honored," said McKinney in an interview with the Times. "I cannot wait to start my platform."
McKinney said for her traditional talent, she explained traditional Navajo women's attire. Using her little sister as her model, she dressed her in traditional women's clothes and explained the oral history of each piece of clothing.
---