Bringing Native foods full circle: Where do producers fit in?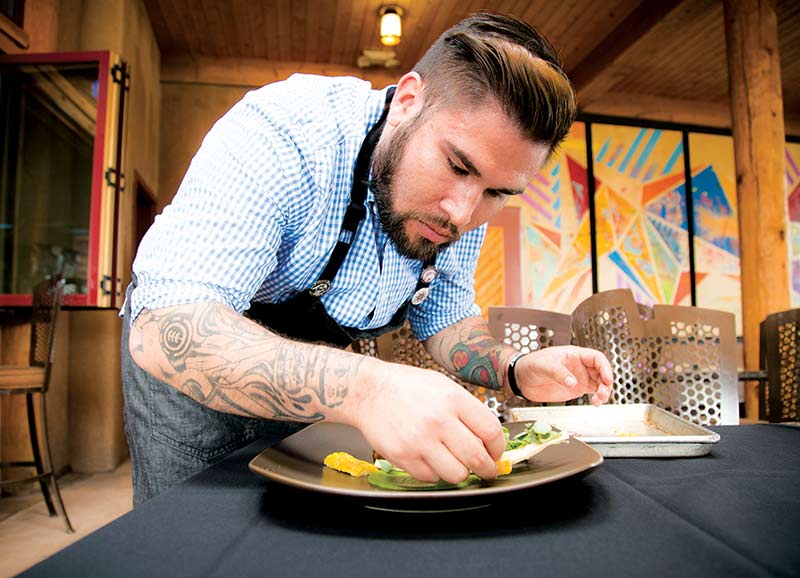 By Sophie Putka
Special to the Times
ALBUQUERQUE
Sandia Resort & Casino is the biggest gaming operation in the state of New Mexico. As their website proclaims, the Sandia Pueblo's goal was "to create an upscale experience … while encompassing Southwestern pride and culture for out-of-state visitors." But their main restaurant, the Council Room, does not serve Native American food.
It's the same at Isleta Resort & Casino, another top gaming destination. A little bit to the north, on the Santa Ana Pueblo, sits The Hyatt Regency Tamaya Resort and Spa. Ernesto Duran, the chef at the New Mexico resort's Corn Maiden restaurant, has put together a menu full of Native American-inspired dishes: lamb with blue corn polenta, buffalo tenderloin with Zuni gold beans, and a steak, duck and shrimp platter called "Tyini Kaisrpitra Ku Tsitsi," or The Earth and Water.
Having created recipes derived from indigenous traditions, Duran would like them to be made, as much as possible, with food grown by Native American farmers. Corn Maiden supplements its pantry with herbs and honey from a resort-owned garden. They work with Labatt Food Service, a program that sources beef from nearby Native-owned and operated farms. But beyond that, Duran has run into roadblocks.
Native American vendors "come and drop off things, but since we are with the Hyatt we have to be very aware of licensed purveyors and code," Duran explained. "So you know, we can't get stuff off of the back of a truck." Much of his ingredients still come from high-volume food distributors.
---