Guest Column: A visit to Gallup Indian Medical Center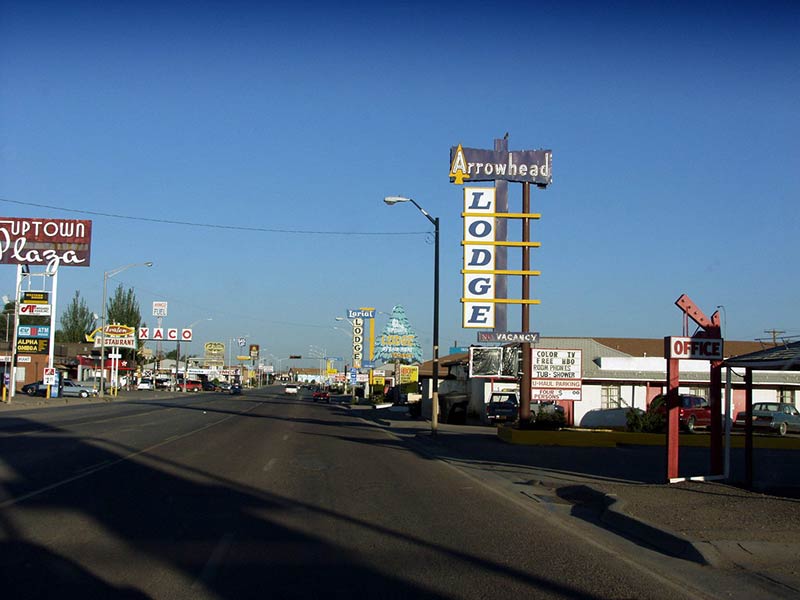 By Duane A. Beyal
Special to the Times
The morning was calm and quiet. The parking lots were empty. The waiting rooms were empty.
As I walked through the automatic-opening doors at Gallup Indian Medical Center, the silence was ominous Ð no TVs, no one talking, no children playing or crying.
What happened to everyone, I thought, is this a Twilight Zone movie?
There was no one in the clean, vaguely chemical smelling hallways. Just like the empty street I had walked to reach the hospital at the top of the hill, only a rare person walked by.
My right arm throbbed a bit, swollen a bit, hurting a bit.
So unencumbered, I walked up to the first lady I saw sitting at a desk in the hallway.
"Fill this out, please," she said, obviously a Navajo, maybe in her 60s.
I could barely scrawl my name and write the date because part of my injuries was a cut to the little finger besides the throbbing along the outside of my arm.
As soon as she tapped at her computer, an Anglo lady standing across the hallway holding the door to her office open, said, "Come on in."
Pain level? A six or a seven, I said, but that was a guess because they expect you to follow a level-of-pain chart that appears to have been designed for a child with faces showing gradually degrading looks of unhappiness.
But I was quickly sent down the hall to Urgent Care. Having been here before, I expected to see at least half the waiting room filled with people. But each chair was empty, the whole room of chairs facing a large-screen TV as if the pieces of furniture, free of people, had their chance at the remote.
I sat down and started to watch a show about animals when my name was called.
A tall, chubby guy weighed me (175 pounds), took my blood pressure reading ("A little high," he said) then sent me back to the waiting room.
After 10 or 15 minutes, my name was called again. Amazing, I thought, maybe Saturday morning is a good time to visit the hospital.
Dr. Mahooty, a middle-aged lady, saw me in a small examining room.
I showed her the clean cut on my right elbow, the scrape along my wrist, my hand with a series of small scratches, and the large cut on my little finger.
Well, I said in response to her question, about a week ago I was walking back to my apartment east of Second Street, a couple of blocks below the hospital. I usually take a shortcut through some trees and up the hill.
But as I approached a small ditch I had to cross, I was suddenly bumped or thrown from behind by someone I never saw.
I fell down the ditch, holding my right arm out to break my fall. Afterwards, I gathered myself, found my glasses and got up to look around. Whoever had jumped me was gone. So was my cellphone.
Anyway, I noticed my arm was bleeding and went home and washed it off. A few days later, it started to swell and the pain kept me up all night, which was why I decided to come to the hospital.
She was not concerned about legalities or the guilt of anyone involved. She just wanted to understand how the injury had happened.
The longest wait was after they had drawn my blood and sent to the lab. My named was called again. By this time, there were two other people sitting in the waiting room.
Your blood looked OK, the doctor said, and they will prescribe antibiotics and if the cut on your little finger does not heal to come back.
I was sent home with a brown plastic bottle filled with fat white pills.
I've gone to GIMC to seek urgent care a few times Ð as a young child with a lacerated knee caused by falling on a lawn sprinkler; as a passenger in a head-on collision (I try to get up, the nurse pushes me down with a hand to my chest. "I need to go to the restroom," I say. She says, "Go ahead."); and as a football player with a hairline fracture of my left arm.
Each time, I was treated professionally. I spoke easily with the staff. Since they are usually Anglo, black or Asian, they appreciate my English. The growing number of Native Americans are slowly balancing the field, but the language barrier remains between doctors, nurses and their many Navajo patients.
For Indian Health Service staff, this is the profession of their choice. For their patients, you are stuck with what you get.
There are plans to relocate the hospital to a site in west Gallup. While a new facility is needed, I view the emptying of the old hospital building with mixed feelings. That old building has provided decades of service to my family.
Nearly everyone has a complaint about the IHS and its hospitals. Some are justifiable, others not. As I have stated in previous columns, I've found them competent and likable.
So a tip of the hat to you, IHS staff and especially the staff at GIMC. Thank you.
---