Animal control session urges responsible pet ownership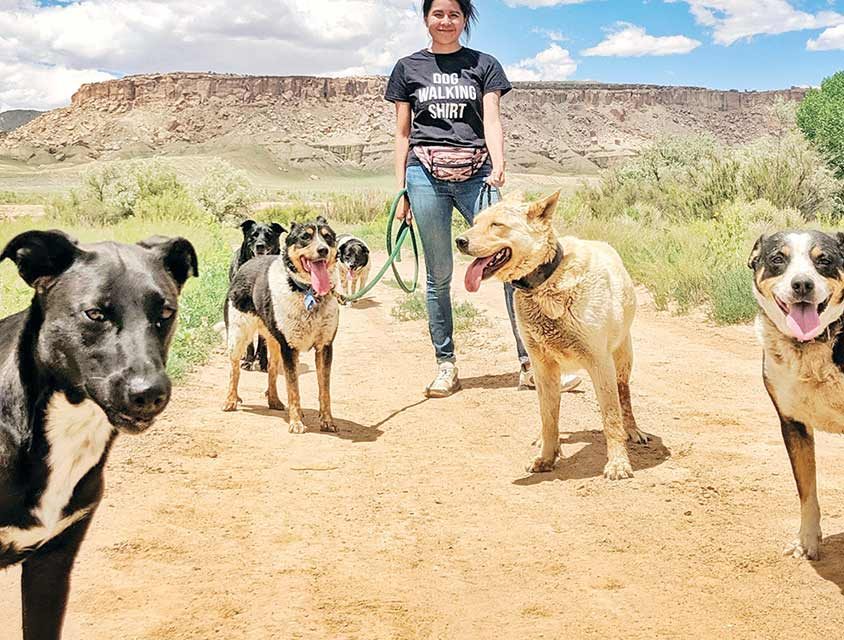 WINDOW ROCK – The inaugural Navajo Nation Animal Control Dog Show 2023 celebrated the 75th Navajo Nation Fair Pearl Anniversary.
The event began with animal control program history and tribal ordinances related to pet ownership in the Navajo Nation.
Senior animal control specialist Joe Begay Jr. and senior programs and projects specialist Sonya Begay were co-coordinators for the event. They said responsible pet ownership was the primary message, especially since September is Responsible Dog Ownership Month.
Navajo Nation Animal Control Law Enforcement staff organized the event, along with volunteers from tribal departments and animal rescue organizations.
During the morning session, Joe said the animal control program was originally under the tribal community health program from the 1950s until 1986, when it was transferred under the Navajo Fish and Wildlife Department after the Navajo Tribal Council codified CJY-47-86, defining dog and cat control.
"It wasn't a major law," Joe said, noting the primary components of the ordinance were to ensure dogs were vaccinated against rabies and if tied up, that the leash was at least six feet long.
In 2018, the 23rd Navajo Nation Council amended Title 13 of the Navajo Nation Code, Chapter 9, Animal Control Ordinance, codified in CJY-64-18.
The legislation strengthened the tribal code Aug. 6, 2018, through 10 amendments.
Read the full story in the Sept. 7 edition of the Navajo Times.
---