Begaye predicts layoffs and budget decreases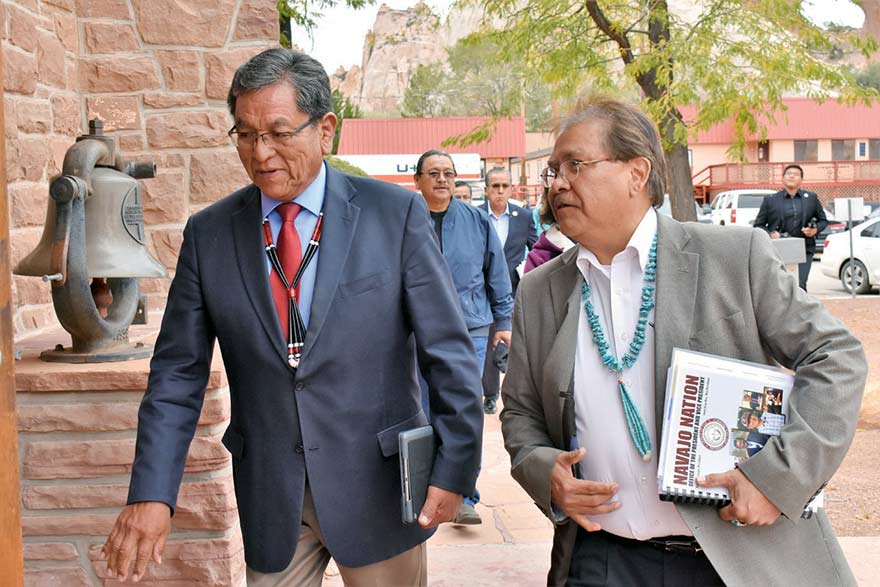 WINDOW ROCK
With October snowflakes falling at the beginning of the Diné New Year, President Russell Begaye entered the Council Chambers for his last state of the nation address.
Begaye spoke to his administration's accomplishments, milestones, and obstacles. He touted the signing of the fiscal year 2018-19 budget and appropriating over $172 million for government operations.
But he went on to speak starkly about hindrances to revenue generation in coming years.
"It's going to be a real challenge bringing revenue to Navajo Nation if we continue to depend on current revenue sources," warned Begaye.
"I anticipate over 2,000 layoffs on the Navajo Nation and one-third or more in budget cuts in the next year and a half."
---