B&F Committee discusses feral horse problem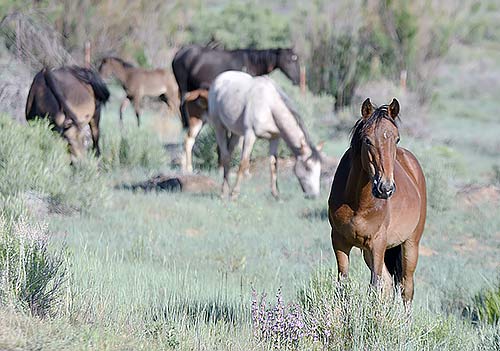 WINDOW ROCK
The mood seems to the mixed when it comes to whether or not holding horse roundups this summer on the Navajo Nation.
While some chapters have passed resolutions indicating that there was a need in their area to hold horse roundups to reduce the number of feral horses, some of these resolutions were later rescinded, Director of the Navajo Nation Department of Agriculture Leo Watchman reported last week to the Budget and Finance Committee.
He said that many community members became discontented with the practice.
Part of this may be due to the coverage that the horse roundups got last summer. Local media covered the roundups and the criticism that came from various groups about how the horses who were caught were treated.
There is a process that must be followed under tribal law for a chapter to have a roundup, said Watchman. It starts with the community indicating that there is a need, followed by the chapter passing a resolution calling for a roundup.
At that point, the resolution comes to the tribe, Watchman said, and tribal officials check with resource enforcement officers as well as other entities like the BLM and BIA and then set dates for the roundup.
---