Police Blotter: Man arrested for animal cruelty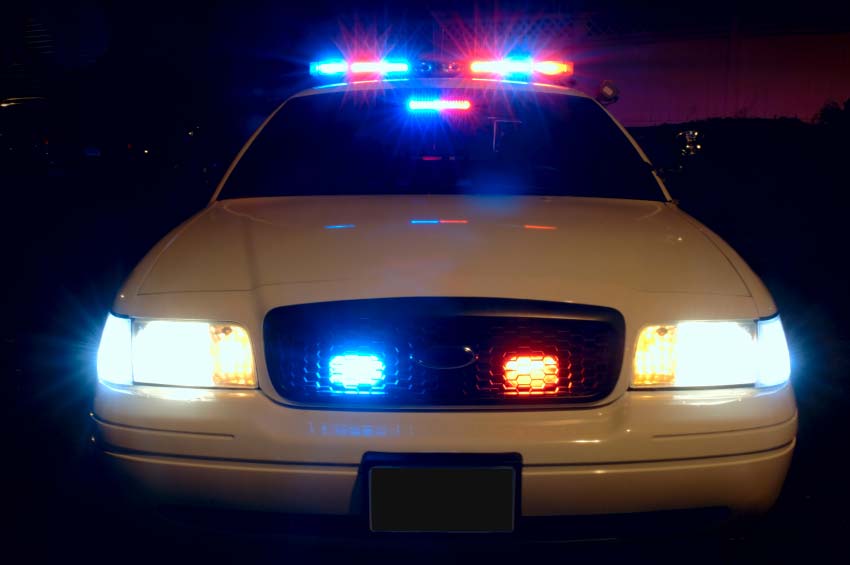 HOLBROOK
On Sept. 14, the Navajo County Sheriff's Office was contacted to assist the Arizona Department of Agriculture with a report involving the cruelty of animals involving horses in the Winslow area, according to a news release from the Navajo County Sheriff's Office. The location was just south of Winslow, off of State Route 99.
A deputy checked the property and located four deceased horses and nine emaciated horses. Upon completion of an initial investigation, the owner of the horses, Paul Kinlecheenie, was arrested on four felony counts of animal cruelty and nine misdemeanor counts of animal cruelty and was booked into the Navajo County Jail in Holbrook.
During this investigation, nine horses were seized and placed into the care of a neighbor until the Agriculture can make plans to pick the horses up sometime this week. Sheriff David Clouse stated, "We take these criminal investigations seriously and will dedicate all of our assets to making sure this investigation is completed professionally and accurately with the assistance of the Department of Agriculture."
K-9 unit seizes 85 pounds of narcotics worth $4M
WASHINGTON – A Bureau of Indian Affairs K-9 police unit arrested an individual and seized 85 pounds of narcotics worth more than $4 million near the exterior boundaries of the Laguna Reservation on Aug. 17, according to the U.S. Department of Interior.
The K-9 police unit seized:
• 82.8 pounds of methamphetamine with a street value of $3,795,454;
• 2.44 pounds of heroin with a street value of $162,145; and
• 2,000 THC Concentrate cigarette cartridges with a retail value of $90,000.
K-9 Police Officer Nicholas Jackson and the K-9 dog Kofi made the discovery and arrest. In fiscal 2018, the BIA-Office of Justice Services led 15 operations in seven states, resulting in a total of 372 arrests and the total seizure of over 3,200 pounds of illegal narcotics with an estimated street value of approximately $9.8 million dollars, including:
• In Arizona, approximately 30,000 fentanyl pills were seized and more than $100,000 worth of other illegal drugs during an operation at points of entry on the Tohono O'odham Nation.
• In New Mexico, another BIA K-9 unit seized $230,000 worth of marijuana and THC concentrate, also near Laguna Pueblo.
• In Arizona, at the San Carlos Apache Reservation, approximately 417 grams of methamphetamine – estimated street value of $27,060 – resulted in 18 general indictments.
• In the state of Washington, more than $200,000 worth of heroin and methamphetamine were seized and two non-Indian subjects arrested on the Spokane Reservation. And approximately 2,107 grams (4.6 pounds) of methamphetamine was seized with an estimated street value of approximately $105,350.
Joseph City man arrested in child abuse, assault
HOLBROOK – On Saturday, Sept. 14, 2019 deputies responded to Joseph City for a welfare check, according to a news release from the Navajo County Sheriff's Office. Deputies investigating the incident discovered that a foster parent had been abusing a two-year-old and a five-year-old at the residence.
Deputies located the suspect a short distance away from the residence and began interviewing the individual who was identified as Dashaun Lewis from Joseph City. Deputies established probable cause to arrest Lewis on 11 counts of aggravated assault against the children.
Criminal Investigations was notified and began assisting the deputy with the investigation. Lewis was booked into the Navajo County Jail on 11 counts of child abuse and 11 counts of attempted second-degree murder.
The foster children were removed from the residence by the Arizona Department of Child Safety. Formal criminal charges are currently pending review from the Navajo County Attorney's Office.
Body of missing NM man found in AZ
FLAGSTAFF – The body of missing New Mexico man, Craig Cavanaugh, 44, of Farmington, was identified near Heber, Arizona, according to an Aug. 29 news release from the Coconino County Sheriff's Office. Cavanaugh was reported missing to the Farmington Police Department on July 5.
He was last seen in Farmington on July 4 reportedly headed to Peoria, Arizona, for a job but he never arrived. Cavanaugh's phone was last pinged in Payson, Arizona, on July 4. Cavanaugh's credit cards were used by three males in Payson, Glendale, and Peoria between July 5 and July 7. Cavanaugh's missing 2012 Toyota Tacoma truck was later recovered in New Mexico on July 12.
Farmington police detectives received a tip that Cavanaugh may be found in the Woods Canyon Lake area, just outside Forest Lakes, Arizona, and notified the Coconino County Sheriff's Office. A search was conducted but nothing was found. Coconino County Sheriff's detectives joined the investigation with Farmington Police detectives, as well as several Phoenix area law enforcement agencies and the Gila County Sheriff's Office.
The males who used the credit cards were identified by Farmington detectives working with the Arizona law enforcement agencies. The investigation determined these males are not considered suspects in Cavanaugh's disappearance. Detectives were able to identify two possible suspects who were believed to be with Cavanaugh in Payson on July 4.
Detectives located and interviewed one of the suspects, who provided some information that led both Coconino and Navajo County Sheriff's detectives to a wooded area just off Highway 260 outside Heber, where the body of a male was located on Aug. 5. Identification of the deceased could not be readily made. However, Cavanaugh was identified later by fingerprints.
The investigation continues in this case. Anyone with any information can call 928-774-4523.
One killed in skydiving accident at Grand Canyon
TUSAYAN, Ariz. – On Sept. 8 at approximately 9:55 a.m., Coconino County Sheriff's deputies were called to the area of the Grand Canyon National Park Airport for a report of a skydiving accident in which two males had been injured. Upon arrival, deputies confirmed two males who had been skydiving in tandem had been injured with one killed. One person appeared to have suffered a broken leg and was transported to Flagstaff Medical Center.
The other person was unconscious, and CPR lifesaving efforts were being performed by paramedics on scene. The second person was later pronounced deceased by doctors from Flagstaff Medical Center. He was identified as Christopher Swales, 55, from the United Kingdom. Swales had purchased a skydiving package from Paragon Skydive, a company at the Grand Canyon airport. The skydiving package included a tandem jump with a Paragon skydiver.
The skydive reportedly had been going as planned until they encountered difficulties when approaching the landing area. These difficulties caused the pair to free-fall for an unknown distance and hit the ground in what was described as a "hard landing." Investigators are still looking into the details surrounding the accident. The National Transportation Safety Board has been notified and also is investigating the incident.
Woman killed in car crash east of Bloomfield
BLOOMFIELD, N.M. – On Sept. 11, at about 12:21 p.m., the New Mexico State Police investigated a fatal crash on U.S. Highway 64 around mile post 84, east of Bloomfield.
The initial investigation showed that a 2005 GMC SUV was traveling west on U.S. Highway 64. For reasons that are still under investigation the vehicle left the roadway and rolled. Tyeshea Atole, 35, of Farmington, who was a passenger, was ejected from the vehicle. She was airlifted to an area hospital where she was pronounced deceased from her injuries.
The driver, a Farmington man, 36, and three other passengers, a female, 33, a male, 36, and a female child, 4, all of Farmington, received various injuries not believed to be life threatening. Their current conditions are not known. Alcohol does not appear to be a contributing factor to the crash.
The crash is still under investigation.
---