Christine Lester's body returns home with somber escort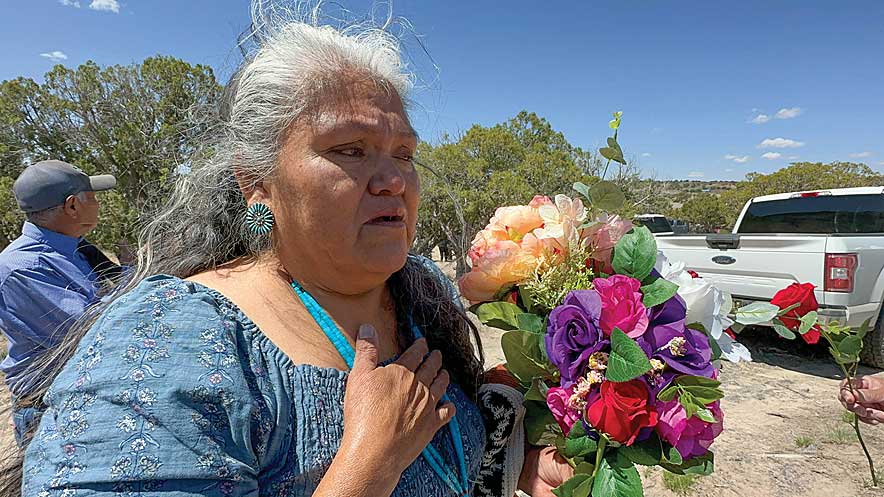 INDIAN WELLS, Ariz.
She's finally home.
Escorted by her loved ones, Christine Lester returned home to Tó Hadadleeh, where she was buried alongside her mother and grandmother, who never stopped looking for her.
Lester, a daughter, sister, aunt, and granddaughter, was once a vibrant young woman. Her family told many stories of her adventurous and kind heart, often being the center of life to all her siblings and cousins.
Lester attended Toyei Junior High Boarding School and graduated from Tuba City High School. She was studying to be a nurse at Haskell University and was home for a visit when she went missing.
Missing for 36 years, Lester was finally laid to rest on her family's land. She was buried on the anniversary of her disappearance and, coincidently, on the National Day of Awareness of Missing and Murdered Indigenous Women.
Read the full story in the May 11 edition of the Navajo Times.
---