Council counters Congress' proposal to take back housing funds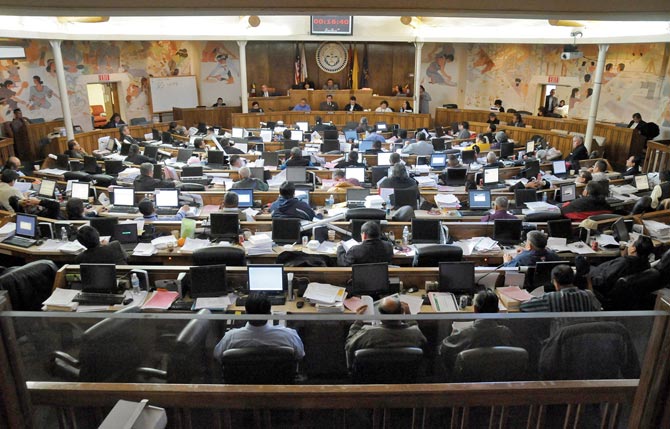 WINDOW ROCK
The Navajo Nation Council supports reauthorization of federal housing dollars to the Navajo Housing Authority, but not provisions in a Congressional bill that limits these funds to the tribal housing entity.
On Tuesday, during a special session, the council unanimously passed an emergency bill that serves as a policy statement to leaders in the U.S. House of Representatives, according to Feb. 11 news releases from the Office of the Speaker and Navajo Housing Authority.
The Council bill, which also contained four amendments and is sponsored by Council Delegate Mel R. Begay, specifically opposes U.S. Rep. Steve Pearce's (R-NM) bill, known as H.R. 360.
H.R. 360 reauthorizes Native American Housing Assistance and Self Determination Act, or NAHASDA funds, but proposed amendments by Pearce to section 302 would limit the amount of annual housing appropriations to certain NAHASDA recipients, including NHA.
According to NHA CEO Aneva Yazzie, Pearce's amendments, if passed, would jeopardize approximately $81 million in funds that NHA gets. These millions in federal funds, also known as Indian Housing Block Grants, would then be redistributed to other recipients, such as the Native American Indian Housing Council and the National Congress of American Indians, both of which support Pearce's bill.
---