'Everybody's uncle', 'Spirit Rangers' features Navajo NASA engineer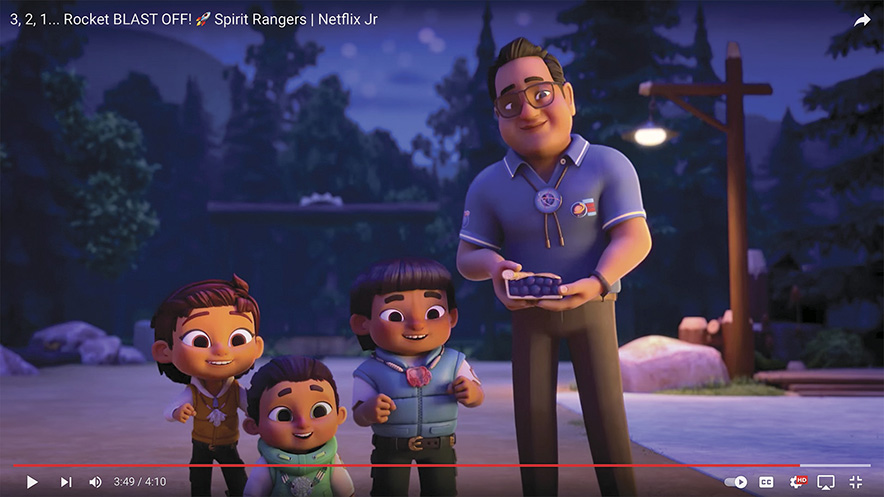 WINDOW ROCK
Netflix has selected Navajo NASA engineer Aaron Yazzie to play himself as part of a new Indigenous-inspired kids show called "Spirit Rangers."
During the end of the first year of the pandemic, a Twitter post ignited on Aaron Yazzie's feed. The post was from Netflix announcing its new show Spirit Rangers, sponsored by an all-Native American writing team. Filled with excitement, Yazzie quickly hit the reshare button and shared his appreciation for the news.
Netflix is a worldwide streaming service that allows its users to view movies and TV shows that were either placed on the service or were created by the company for its users to stream. Spirit Rangers is a Netflix original production available only on Netflix.
Yazzie is from Holbrook, Arizona. He is 'Áshįįhí, born for Tódích'íi'nii. His cheii is Kiyaa'áanii and his nálí is Tó'áhání.
A few years after the announcement, Yazzie was contacted directly by Joey Clift, who presented to him the idea of him guest starring on the show. Clift is a writer on the show.
After Yazzie tweeted a post saying that he would enjoy it if the writers of Spirt Rangers would consider writing a space exploration episode, to contact him. Yazzie said he tweeted as a joke, but it became an opportunity for him. When Clift read the tweet from Yazzie, he printed it and pasted it on his wall and used it as inspiration for writing an episode of the show about space.
"It was surreal (playing myself)," said Yazzie. "I was very flattered when the show script came out, and they were treating me like I was a celebrity. They mentioned my name as almost like a historical figure, and I never saw myself in that way, and that's never the kind of reach I thought I would have."
Read the full story in the July 27 edition of the Navajo Times.
---