Facebook blocking Red Warrior posts?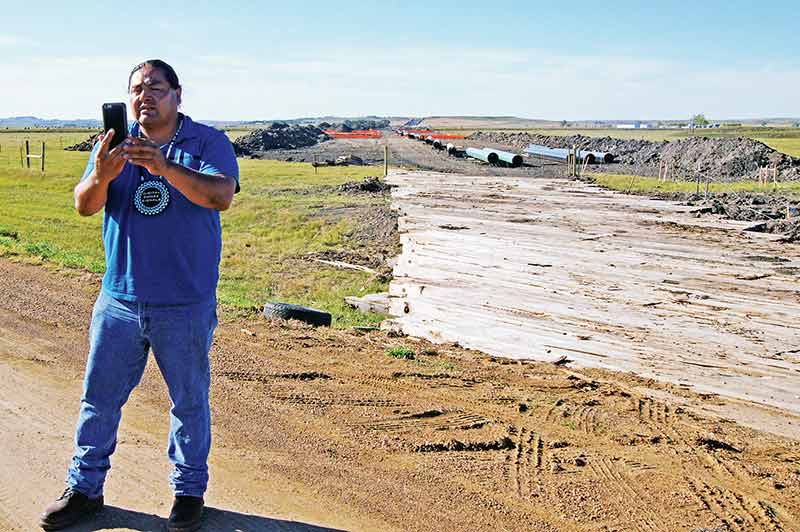 WINDOW ROCK
Facebook users at a water protector camp in Standing Rock, N.D., believe the social media platform has censored and blocked their posts, as other posts continue to generate controversy.
A spokesperson for the Red Warrior Camp in Standing Rock, N.D., said to their knowledge, and based on personal experience, Facebook has blocked the sharing of live feeds from Red Warrior Camp Facebook page and onto the Red Warrior Camp Facebook page by other users.
"Additionally, there have been numerous occasions when videos were deleted from Facebook during a live action," the statement said.
A photograph of a biplane spraying an unidentified substance circulated overnight on Sept. 28 and Sept. 29, which Facebook users said dropped "tear gas" on water protectors. The Morton County Sheriff's Department provided a statement on the photos.
"It is very important that our residents are aware that the aircraft in question was an agricultural spray plane (bi-plane) flying to a field to apply a product," the statement said. "The pilot noticed a DAPL helicopter in the area, and because its engine was too loud to use radio communication to identify its location, the pilot deployed a common tactic to alert the helicopter to the bi-plane's location. The protocol is to use vegetable oil (the same used in air shows) as a method to identify an aircraft in the area. What you see is the oil being burned off as it hits the exhaust; it is not a pesticide, nerve agent, or anything of the ilk. It's a safety measure to protect both the bi-plane's pilot and the pilot of the helicopter."
In response to questions about blocked and censored posts, a Facebook spokesperson requested more information about Facebook users. The spokesperson made no direct statement that Facebook had or had not blocked or censored posts.
---