'For all' Diné veterans: Billy-Upshaw christens USNS Navajo in Louisiana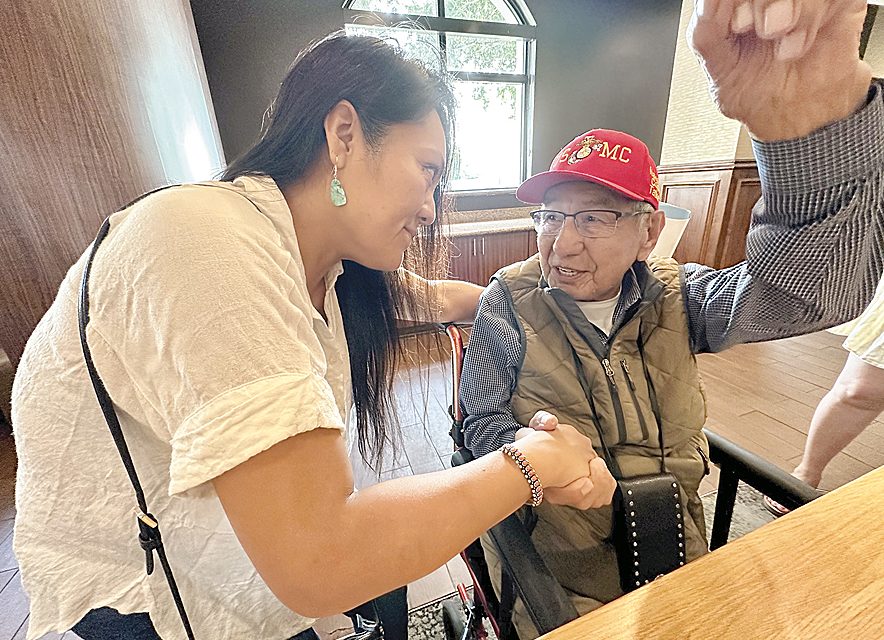 NEW ORLEANS – Jocelyn Billy-Upshaw christened the USNS Navajo with a bottle of "perfectly aged" André champagne from California.
Wearing a clear poncho over her biil and fine dootł'izhii and béésh łigaii, Billy-Upshaw, the USNS Navajo sponsor and the 2006-07 Naabeehó Bich'eekį, smashed the bottle against the newly minted ship berth in the Intracoastal Waterway in Houma, Louisiana.
A day before the christening, she practiced smashing two bottles of André champagne near the vessel. It's for good luck and safe travel wherever the USNS Navajo may go, aka the T-ATS 6.
The tradition goes "way back," according to history. Many ancient seafaring societies had their ceremonies for launching a new ship. The Greeks wore olive branch wreaths around their heads, drank wine to honor the gods, and poured wine on a new boat to bless it. The Babylonians sacrificed an ox. The Turks sacrificed a sheep. The list goes on.
Read the full story in the Aug. 31 edition of the Navajo Times.
---