Groundbreaking for fixed wireless to serve 600 Diné families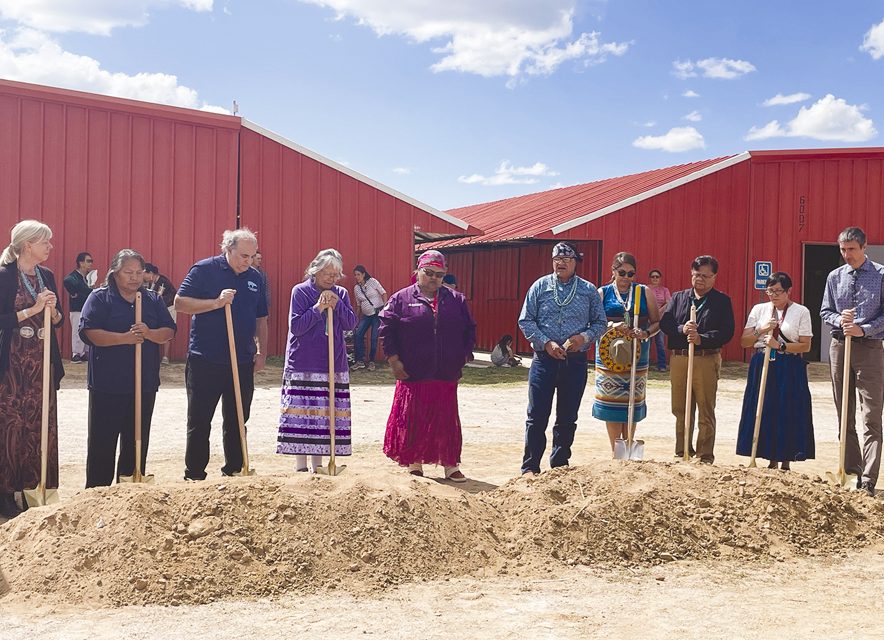 WINDOW ROCK – The Aug. 25 Fiber to Home Project groundbreaking ceremony for Ramah Navajo will connect 600 families to a state-of-the-art fiber optic network.
This network will cover the Ramah Navajo and Pine Hill communities.
Navajo Nation Vice President Richelle Montoya participated in the groundbreaking festivities along with officials from the Navajo Nation Broadband Office (NNBO), members of the Ramah Navajo Chapter, Oso Internet Solutions (OIS), and New Mexico Office of Broadband Access and Expansion (OBAE).
According to Alison Riley, public information officer for OBAE, the new fiber optic network "symbolizes a leap toward progress and development."
She noted that families with no access to internet services can now connect to the world.
Fixed wireless network
The NNBO approved the project from the $2 billion American Rescue Plan Act funds provided to the Navajo Nation in 2021. The funding was distributed to the NNBO through the Navajo Nation Fiscal Recovery Fund Office (FRFO).
The Fiber to Home Project was funded in May, and OIS has less than three years to complete it to meet the FRFO deadline of Dec. 31, 2024, to obligate funding.
Margaret Merrill, co-owner of OIS, said the company was incorporated as an LLC in 2015, serving the Ramah area with a fixed wireless network.
She said the engineering is done for the project, and the materials have been ordered.
"Our first customer was the chapter," said Merrill, "and we've now grown to include 650 square miles for fixed wireless territory."
During the Covid pandemic, the Ramah Navajo School Board Inc. asked the OIS to expand network services to reach as many school-aged kids as possible.
Read the full story in the Sept. 7 edition of the Navajo Times.
---