He is our Hero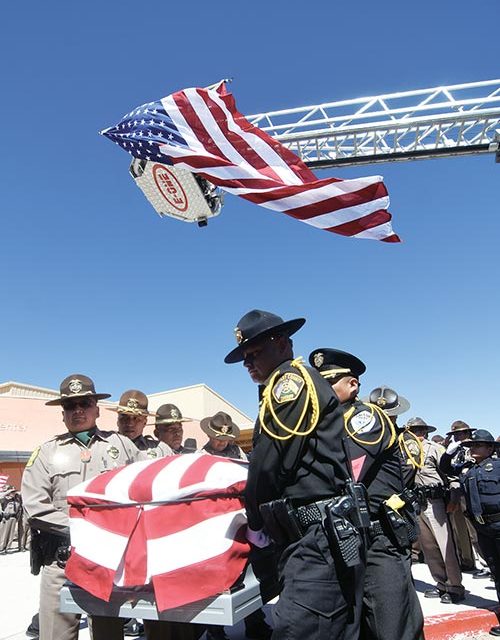 Outpour of love, respect given to fallen officer Largo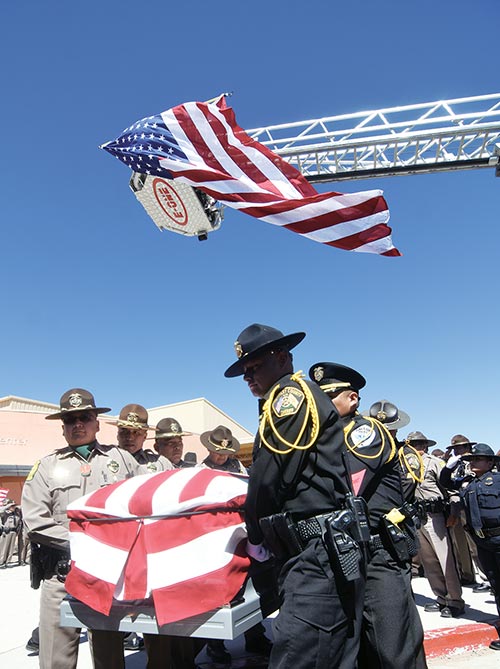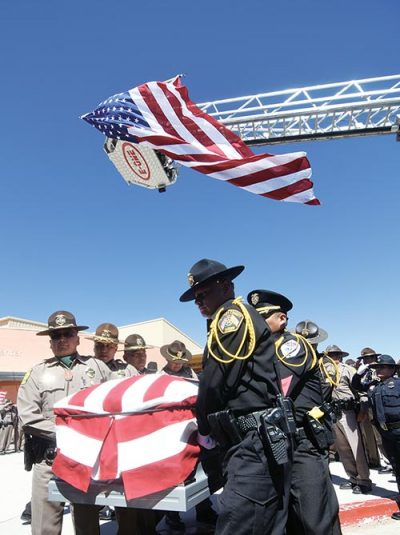 REHOBOTH, N.M.
Tamarra Largo described her baby brother, Houston Largo, 27, the only way a protective and loving big sister would.
"I clearly remember the day he was born," said Tamarra. "My grandma was happy to share the news that it was a boy. I was shocked…because I wanted a little sister. But, I fell instantly in love with him…when I first held him in my arms."
Tamarra also told the crowd of mourners during Largo's funeral service held at Rehoboth Christian School gymnasium last Thursday morning that her brother had always aspired to be a police officer from a young age.
"Very early on, Houston demonstrated a strong liking and fondness for law enforcement," said Tamarra. "His version of a greeting would be 'Freeze! Navajo Police!' while acting like he was drawing his guns."
When he was younger, he enjoyed playing with toy cars "in the dirt" while making police siren noises, he also enjoyed watching the show 'Cops.'
As a teen, he would volunteer at the Thoreau Fire Department and go on ride alongs with police officers. In college, Largo was a Gates Millennium and Chief Manuelito scholar at the University of New Mexico, and he was a part of the UNM campus police.
"It was only natural that he would become a cop," said Tamarra, who then added that her brother figured that college wasn't for him, and went off instead to the New Mexico Police Academy in Santa Fe where he graduated in 2011.
Since then, Largo has served with the Gallup Police Department, McKinley County Sheriff's Department, and up until his end of watch March 12, he was a senior police officer for the Navajo Nation Police – Crownpoint District.
---