Loss of jobs inevitable with closing of San Juan Generating Station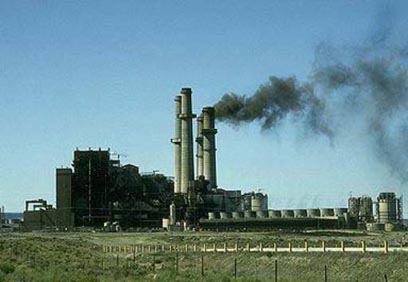 WATERFLOW, N.M.
A mainstay of the Four Corners economy may be shut down in less than five years.
Public Service Company of New Mexico, the company that operates San Juan Generating Station, announced March 16 that it may retire the 1,800-megawatt coal-fired power plant's two remaining units by 2022. That's 30 years ahead of schedule.
In a news release accompanying the announcement, PNM said a preliminary analysis indicates that closing the units could provide "long-term benefits" to its customers. The company is already on track to retire two of its four units by the end of 2017.
"I want to stress that this is only a preliminary finding regarding our San Juan Generating Station," PNM Resources President and CEO Pat Vincent-Collawn said in a statement. "No decisions have been made. We have a lot of work to do and will be having discussions with the other owners and considering public input before the plan is finalized."
The analysis is part of an ongoing process to create an Integrated Resource Plan, which PNM is required to file with the New Mexico Public Regulation Commission every three years. It also indicated that, by retiring the power plant, PNM might have the chance to focus on renewable energy production.
While environmental groups applaud the preliminary plan, which calls for the power plant to continue operating as usual through 2022, Navajo leaders are concerned about potential job loss. The power plant employs about 400 people.
"We understand we are in challenging times where natural gas is impacting the numbers and ongoing operations for all coal-powered power plants," Navajo President Russell Begaye said in a statement. "The Four Corners region will be severely impacted by the closure. We are asking the industry, should they close, to assist employees in finding other jobs."
---