Murder suspect still at large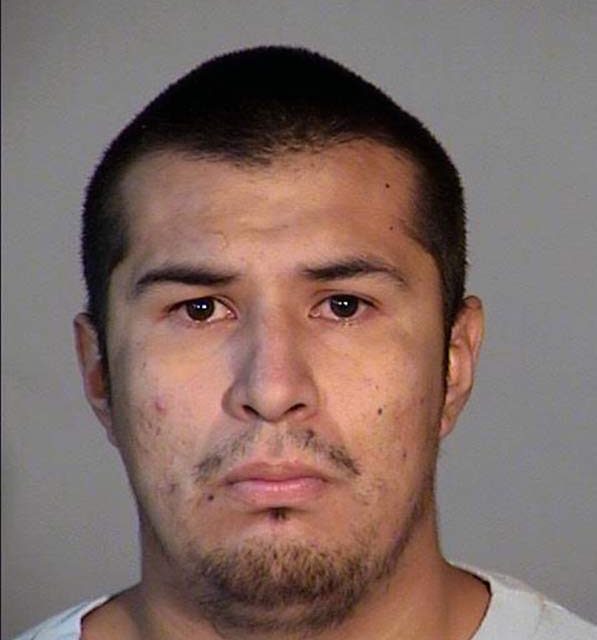 WINDOW ROCK
Chapters affected by the Sept. 14 manhunt have been given the green light to lift the lockdown, despite police not succeeding in apprehending a murder suspect in their area.
In an email obtained by the Navajo Times, Johnny Johnson, a department manager at the Division of Community Development, wrote to Jeddito, White Cone, Low Mountain, Blue Gap/Tachee, and Dilkon chapters to lift the lockdown.
"The Navajo Police Captain, the FBI, Special Agents, Criminal Investigators, and other Law Agencies, have arrived at a consensus to LIFT the LOCK DOWN STATUS of impacted Chapters," Johnson wrote. "Employees are to return respective work units."
On Thursday heavily armed police began tracking homicide suspect Brian Tewanema north of the Jeddito area.
According to Jesse Delmar, director of the Navajo Nation Division of Public Safety, a homicide was committed in Dilkon on Sept. 13.
Delmar did not identify the victim, nor the suspect, at the time. But a source, familiar with the manhunt said Tewanema was the suspect being sought.
Tewanema was spotted in the White Cone and Toyei area. Police pursued him and found his abandoned vehicle on the side of the road. Police found his footprints and began to search for him.
Delmar said Navajo Nation Police, the FBI and the Hopi Tribe police searched for Tewanema, who was last seen north of Jeddito on the Hopi Reservation.
He added the suspect is considered armed and dangerous and should not be approached. If he is seen, the public is urged call police immediately.
Tewanema, 24, is described as being 6 feet tall, 200 pounds, and Native American, with brown eyes and a shaved head.
The Navajo Times made unsuccessful and repeated phone calls to the White Cone and Jeddito chapters, as well as the Jeddito Elementary School on Monday.
Johnson advised the chapters to not pick up any hitchhikers, report any unusual person in their area, and to continue coordinating with their local senior centers and schools.
---