'It's that important'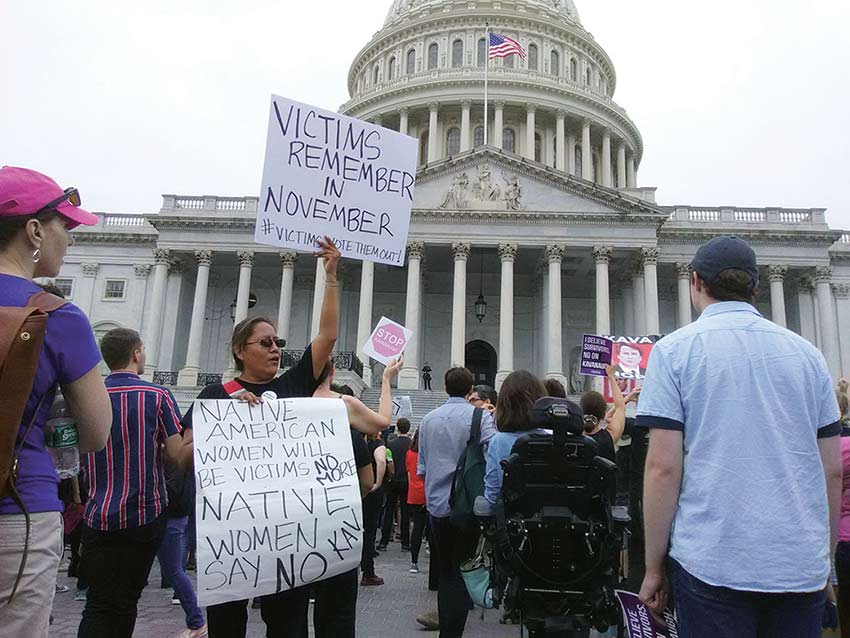 Diné survivor travels to D.C. to protest Kavanaugh nomination
WINDOW ROCK
Prudence Jones didn't know what she was going to do when she got to Washington. She only knew she had to be there.
It was not an opportune time. Her adult daughter was missing in Las Vegas, Nevada, and she had traveled there to look for her. But after she saw the TV news coverage of the Brett Kavanaugh Supreme Court confirmation hearings on Sept. 27, she dropped everything and packed her bags again.
"It's that important," said Jones, 47, who is To'Aheedlíinii born for Tachiinii.
Jones, a sexual assault survivor who served on the creditors' committee in the Gallup Diocese bankruptcy case (which stemmed from a class action suit by survivors of clergy sex abuse), has felt her sphere of activism get larger and larger over the last few years. "At first," she said, "I was concerned about telling my own story. Then I became concerned with all the Navajo women who were victims of sexual abuse. Then I realized how prevalent it is in all Native communities, and I started advocating for Native survivors."
Then here was this white woman, Christine Blasey Ford, courageously coming forward against a federal judge at that bastion of good ol' boys, the U.S. Senate.
"In the end," said Jones, "there is no defining demographic when it comes to abuse. I felt like I had to be there, to represent my community, to represent myself, to represent all victims."
---