Late code talker remembered as humble, caring person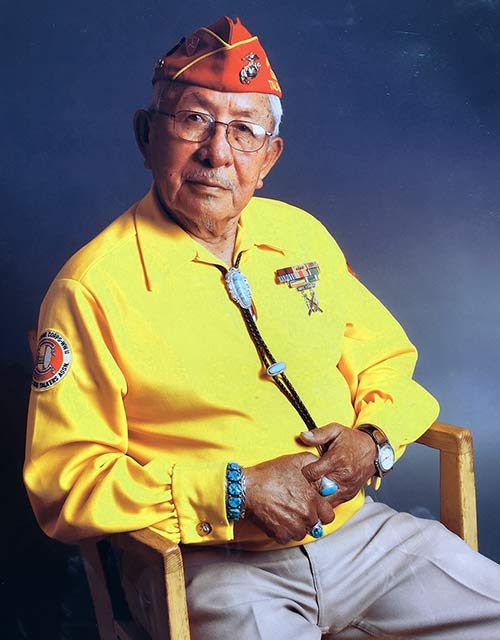 SANTA FE
More than 90 men and woman showed up at the Santa Fe National Cemetery to honor a brave Navajo Code Talker.
Bill Henry Toledo, 92, died last Thursday in Grants. During his service as a Code Talker, he participated in Pacific battles in the British Solomon Islands, Guam and Iwo Jima.
"He was a wonderful man," said his daughter Sharon Webb. "He was a humble, caring person."
Born in Torreon, he was one of less than 20 surviving Code Talkers who were among the 400 Navajos who used the Navajo language as a code to fool the Japanese during World War II.
"It wasn't the bullets or the tanks that won the war, it was our language," said one man during the brief service at the cemetery.
Toledo enlisted in the Marine Corps in 1942 and after going through Code Talker training at Camp Elliot in California, he was shipped out.
In a video produced by Southwest Airlines in 2012 about the Code Talkers, Toledo talked about some of his experiences as a Code Talker, including the day in July 1944 that he became the target of an enemy sniper as he was preparing to send out a message. He wasn't shot, so it was a "lucky" day.
He also said that one day he was "captured" by another Marine who thought he looked like a Japanese. After that, he said, he was assigned a bodyguard to avoid that kind of situation in the future.
---