President Nygren addresses current hot topics, issues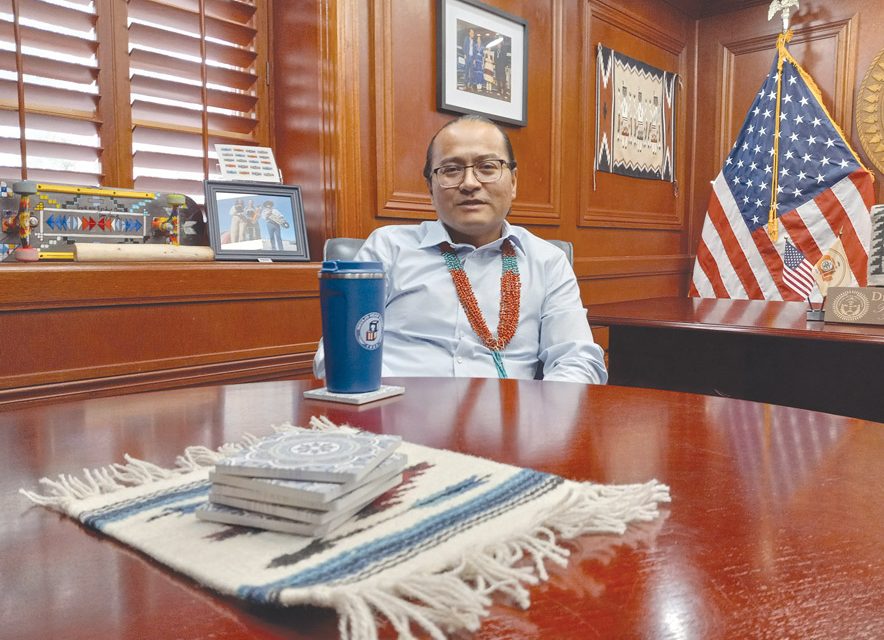 WINDOW ROCK
Editor's note: This is the first part of a two-part series on the Navajo Times one-on-one interview with Navajo Nation President Buu Nygren.
President Buu Nygren said the Navajo Nation is steadily advancing during an exclusive interview with the Navajo Times on Aug. 7 at the president's office.
He covered several issues facing the Navajo Nation, including the opposition to the 10-mile buffer zone by Navajo allottees of the area.
"The secretary (Deb Haaland) put me in a really tough position from the very beginning, especially with the fact that she didn't listen to the chapters, the local people, the Council, or myself, to just make the decision on her own," he said.
The president said Navajo constituents are asking what's next? How are we moving forward? How is the Nation going to help us?
"The problem was created, and then we were stuck with the bill on the Navajo Nation side," he said. "At the very beginning, I said I was going to have Navajo DOJ look into options such as pursuing a suit or something like that."
Nygren said the Navajo DOJ looked through all the avenues, and at present, the department does not believe it is a solid case to pursue, especially in the middle of a water litigation case in Arizona.
Read the full story in the Aug. 24 edition of the Navajo Times.
---