Rising temps over image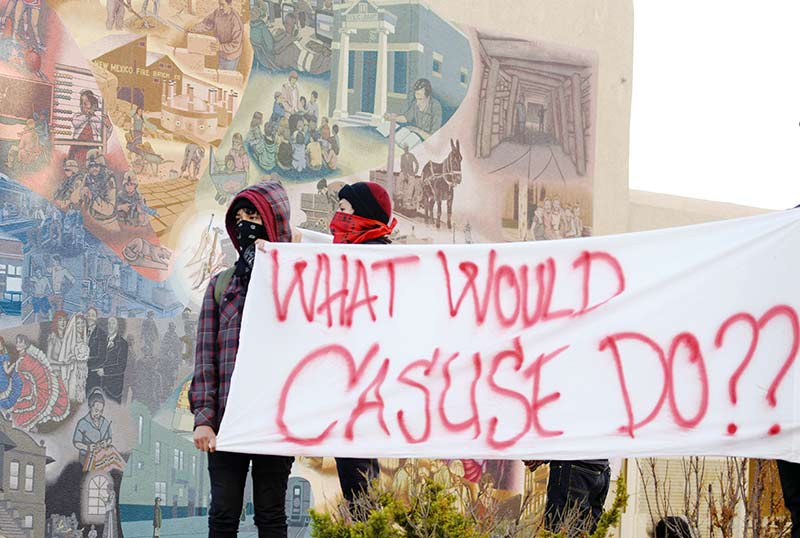 City takes back painting of Larry Casuse, causes protest
GALLUP
Mayor Jackie McKinney confirmed that the confiscated trash can bearing the image of Larry Casuse has been painted over.
The trash container, a potter, was confiscated from the street in front of the Law Offices of Barry Klopfer on April 5.
On April 25 a handful of protesters spoke during the public comment period of a Gallup City Council meeting, demanding the return of the confiscated street art.
McKinney said Klopfer, who invested $300 in the Casuse mural on the receptacle, had received a full refund.
Casuse was involved in the 1973 incident when he kidnapped then-Mayor Emmett Garcia in an attempt to hold the mayor – also a liquor store owner – accountable for the number of liquor licenses the city issued and alcohol-related deaths of Diné.
Police shot Casuse in the incident, killing the University of New Mexico student.
"Make no mistake mayor, it's you we're opposing," Klopfer wrote in a statement read by an employee Melissa Lee.
McKinney called Lee a "messenger" for Klopfer.
---