Shirley: If missionaries can learn Navajo, so can Diné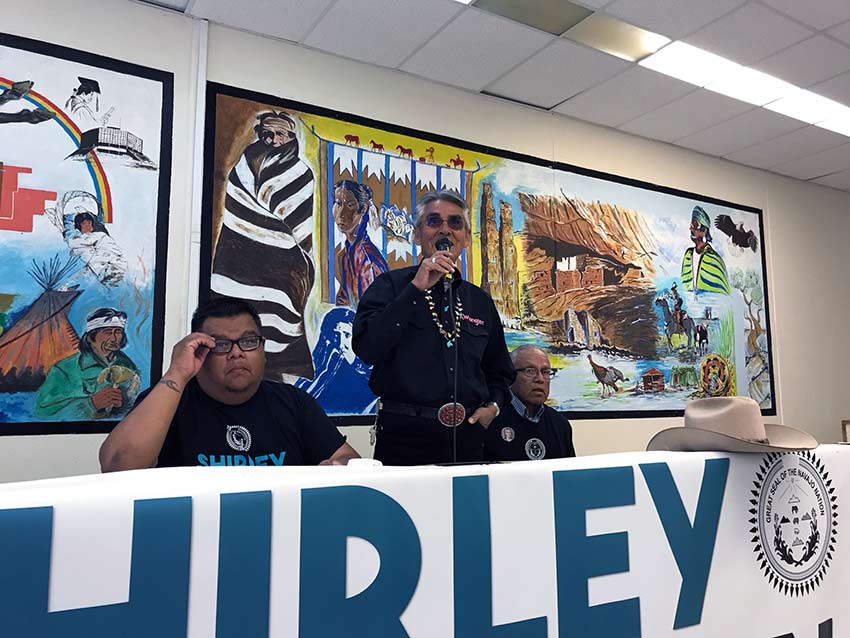 CHINLE
If Mormon missionaries can arrive on the Navajo Nation fluent in Diné bizaad, there's no reason Navajos can't learn it, candidate for president Joe Shirley Jr. said Saturday.
During an interview between speeches at a campaign rally in his hometown, Shirley said the key to preserving Navajo culture is the language. "A lot of our culture is within our language," Shirley said. "We have secrets buried in the names of the herbs, the names of the mountains. All these contain our stories."
If children learn the language, then they can go to their grandparents and ask them questions, he noted. Although many Diné youth don't speak Navajo, it's not because they don't want to learn, Shirley argued.
---