Slight increase in violent crimes on reservation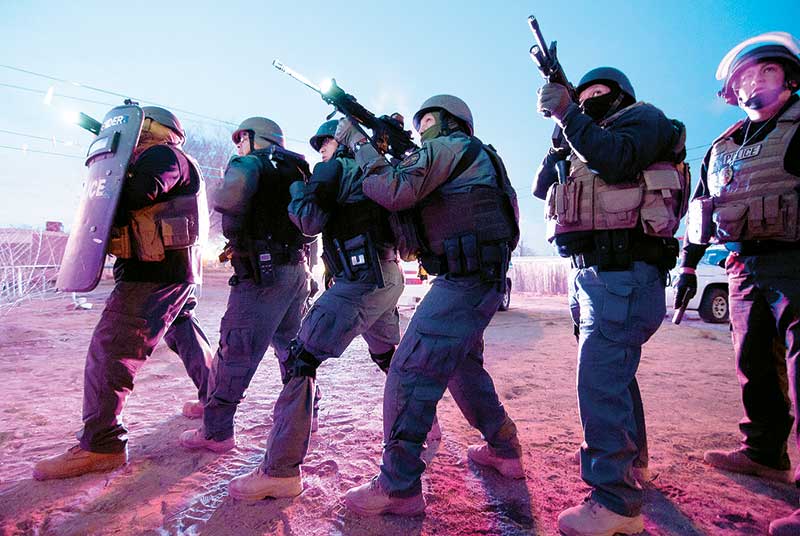 WINDOW ROCK
Violent crimes, including murder and rape, on the Navajo Reservation were up slightly in 2016, according to data collected by the Navajo Police Department.
Each year, the department compiles data on how many calls the police department gets and breaks them down into various types of offenses.
For 2016, the police department reported receiving 24 calls dealing with homicides, up from 20 the year before. These cases would have been referred to the FBI, but normally the investigation consists of FBI and Navajo criminal investigators working together.
The police department reported eight arrests in connection with the calls in 2016, but this may change, as some of the investigations into these crimes were still ongoing as the year ended. In past years, FBI officials have reported that most murders on the reservation are closed with one or more people being arrested.
In 2015, the police figures reported that 13 arrests were made in connection with the 20 calls that year.
Rape prosecution continues to be a major problem on the reservation with the police figures for 2016 showing 319 calls concerning rape and only 10 arrests. The 2015 figures show a slightly better percentage with 294 calls and 21 arrests.
Since rape is a felony, these figures only account for federal prosecution. In past years, tribal prosecutors have filed assault charges in tribal court in some cases when the U. S. Attorney's Office has refused to file rape charges against the individual.
---