St. Michaels Chapter office closes without notice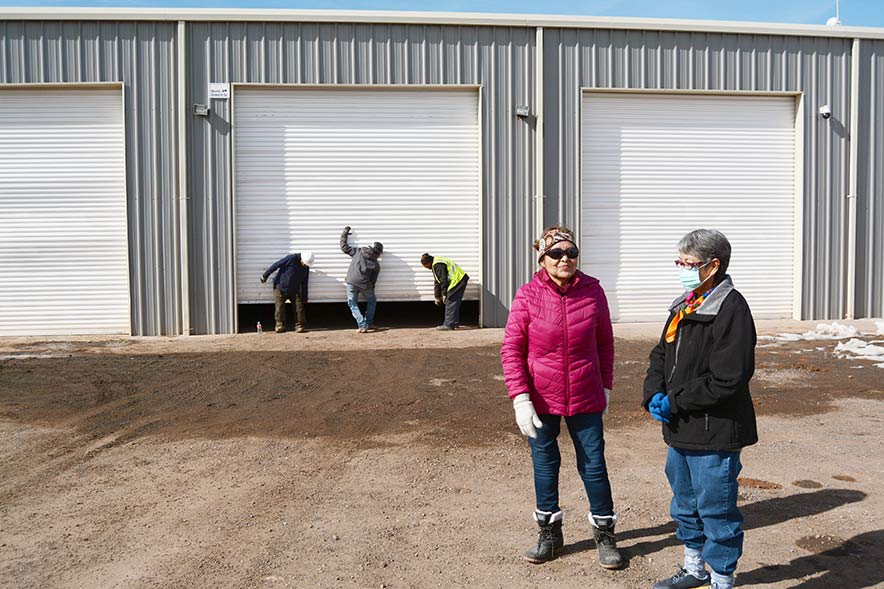 ST. MICHAELS, Ariz. 
Community members needing services were greeted with a locked door and a handwritten sign Friday. 
The written sign listed Pat Begay, senior program and projects specialist, and her email and two phone numbers. 
The chapter will reopen Feb. 6.
Staff, including Chapter President Marybeth Sage and Secretary-Treasurer Clara Bia, were unaware of the closure until they arrived this morning. The handwritten sign also informed both.  
"It was a shock to all of us," Bia said in an interview with the Navajo Times.  
Bia arrived to work with a few elders sitting in their cars in the parking lot, needing coal and firewood.  
Bia had no access to the building and needed keys to open it to access the firewood and coal. She took their information and planned to load up what supplies were needed and make deliveries to individuals as soon as the building could be accessed.
They made a few calls to inform the staff and reached out to upper management; however, no requests were returned.  
Bia explained several issues had come about in the last few days, one that involved authorities being dispatched to the chapter house.  
"We felt we needed to go higher up," Bia said. 
Bia explains she left a notice with an executive staff assistant at the president's office. President Buu Nygren is currently on travel. 
"We are still going to help our community," Sage explained. "Recent severe weather has been happening throughout the communities and more coming. The chapter house needs to be open to provide help."
Sage, on Friday morning, made phone calls as she sat in her car bundled in a jacket and gloves and kept warm from her car heater. 
A woman needing address verification for her daughter was relieved that even though the office was closed, someone was doing what they could to help.
"I am glad she was here," resident Sherry Nez said.
Ultimately, the chapter officials and staff were still in the dark about the reasons for the closure, and no explanation of communication to the staff and officials.  
The Navajo Times reached out to Pat Begay and received a response that a statement would be shared publicly. 
---