Suspect named in police shooting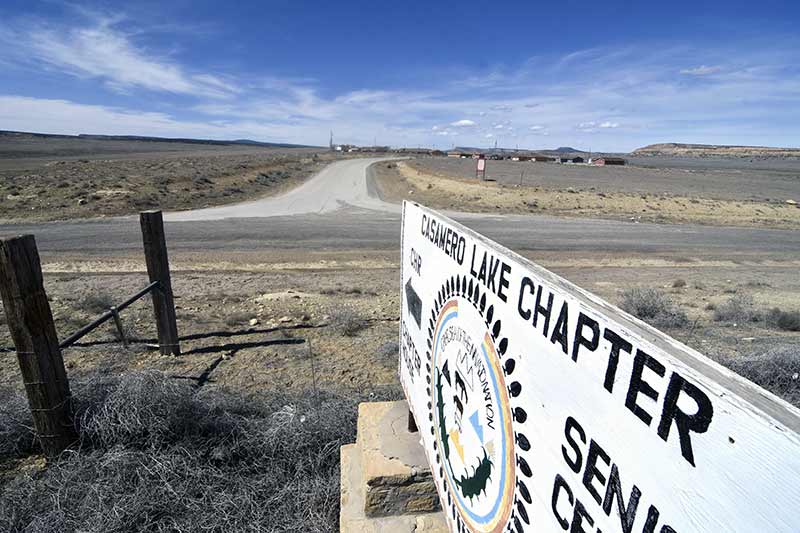 GALLUP
The McKinley County Sheriff's Office helped in the capture and arrest early Monday of the suspect in the shooting death of Navajo Police Officer Houston Largo.
According to the sheriff's report, the suspect's name is Kirby Cleveland and he is now in the custody of federal authorities.
Largo, 27, of Thoreau, New Mexico, was shot twice at about 11 p.m. Saturday when he stopped a vehicle on County Road 19 near Casamero Lake, New Mexico.
The driver of the vehicle was at the scene when deputies arrived, handcuffed to the steering wheel. The keys to the vehicle were found in the pickup's truck bed.
Largo was found lying on the ground about 50 yards east of the truck with his duty pistol by his feet. Two rounds had been fired from the gun. He had been shot twice.
According to the sheriff's report, one of the shots to Largo hit him in the stomach area and was stopped by his bullet-proof vest. He also had a gunshot wound to his forehead and this was bleeding when police arrived on the scene. Largo was transported to the University of New Mexico where he expired Sunday afternoon.
The driver of the vehicle provided information on the suspect as well as the location of his residence but when deputies went there, no one was at home.
Deputies then learned  of a cave about one-third of a mile from the Cleveland residence so county deputies, assisted by Navajo police went to the cave and found Cleveland hiding on a ridge about 300 yards west of the cave. Deputies said he had no injuries.
---