Coal silo at San Juan Generating Station fails, says PNM reps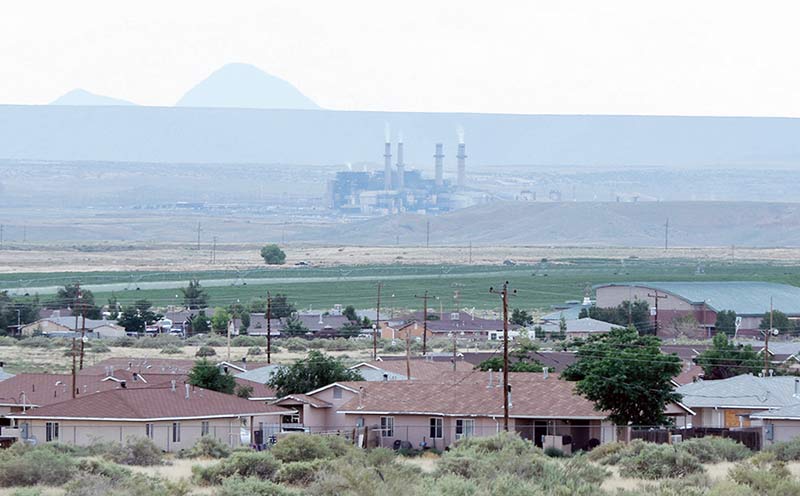 WINDOW ROCK
What was initially called an explosion on Saturday at the San Juan Generating Station may actually have been a failure that caused a fire to start in one of the coal-fired units that is still in operation.
Unit 1, which is 16 stories tall and produces 340 megawatts of power, was shut down to prevent further damage to the plant.
According to Dan Ware with Public Service Company of New Mexico, the explosion was actually a "structural failure in a coal silo," which is bin that stores coal. The fire damaged an area around the silo, Ware added.
The accident, which happened around 4 p.m., was being investigated, said Ware. No one was injured, he added.
The plant is located northwest of Farmington, New Mexico.
The unit that was affected – Unit 1 – was shut down, while Unit 4 continues to operate.
Units 2 and 3 were permanently shut down in December under a 2015 agreement with the New Mexico Public Regulation Commission and the U.S. Environmental Protection Agency to comply with federal haze regulations.
Raymond Sandoval, PNM corporate communications, said Saturday's mishap does not affect the plant's ability to provide power to 500,000 New Mexico residents.
According to information provided by Sandoval, the remaining unit still in operation produces more than 500 megawatts of power.
The plant, which has been in operation since 1973, employs 286 workers.
According to PNM's integrated resource planning, it will be closed by 2022, when the coal supply agreement expires.
Sandoval, on Monday, said the unit would be kept offline until the investigation is completed.
---