Western Agency events canceled in wake of outbreak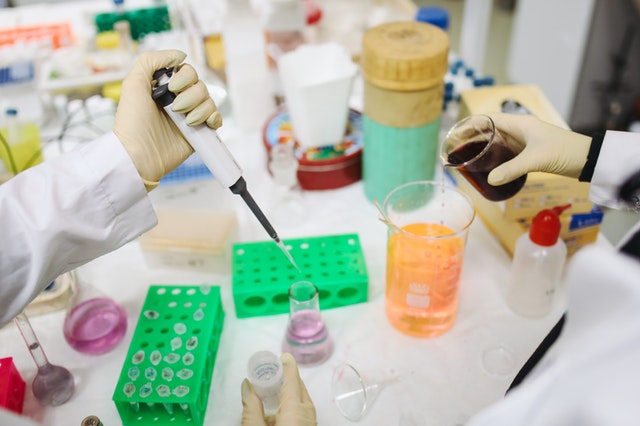 DÁ'DEESTŁ'IN HÓTSAA
From the Western Navajo Agency Council to the Tuba City Spring Festival and the Tuba City Bike Race and Half Marathon, the novel coronavirus outbreak has halted a number of meetings and happenings in Western Navajo.
Meetings, sporting events, and one of Western's biggest festivals have been canceled or postponed as the coronavirus, COVID-19, continues to spread in neighboring states, leading Diné officials to tighten restrictions on travelers exiting and entering Diné Bikéyah.
As the number of COVID-19 cases continues to grow across the U.S., events are starting to take a hit. A number of conferences, shows, and events around the world, such as the 2020 Gathering of Nations in Albuquerque and the annual Tuba City Spring Festival, have been canceled or postponed as people voice concerns about coronavirus, or Doo Yit'įįnii Naałniih Ch'osh (this is a term used by hataałii, 'Azee' Bee Nahagha, and traditional Diné).
"For the safety and well-being of the community, we decided to cancel the Tuba City Festival," said Mike Sixkiller, the community events coordinator and the Western Navajo Fair manager, on Wednesday evening. "It was a tough decision to make, but the right one. The safety of our families and loved ones, particularly those most vulnerable to the virus, (are) our primary reason for making this decision.
"We are doing our part to fight the potential spread of this virus."
The annual festival in Tónaneesdizí sees thousands of visitors from across the region. The event includes a bike race and half marathon, a community cookout, a country dance, a fashion show, bull riding, competitions, a carnival by City of Fun, and a concert, among others. It was going to take place April 2-5 at the Western Navajo Fair grounds.
"We are currently working on postponing the headliner (The Expendables from Santa Cruz, California)," Sixkiller wrote in a memo today about the festival cancelation. "Refunds will be available to all those who registered for the Tuba City Bike Race, half marathon, and 10K."
The Western Navajo Agency Council meeting scheduled at LeChee Chapter on March 21 was also canceled today (March 11), said Coconino County District 5 Supervisor Lena Fowler.
"The Western Navajo Agency Council meetings that (were) scheduled (on March 14 and on March 21) have been canceled – effectively immediately due to travel restrictions imposed by the (Navajo) Nation," Fowler wrote in a statement. "The decision was made after careful consideration of the health and welfare of the people and a preventative measure against the coronavirus."
World Health Organization officials on Wednesday said the spread of coronavirus across more than 100 countries now qualifies it as a global pandemic.
"We cannot say this loudly enough or clearly enough or often enough," said Dr. Tedros Adhanom Ghebreysus, chief of the WHO, in a news conference. "All countries can still change the course of this pandemi." He added that there is evidence on six continents of sustained transmission of the virus, which has infected more than 120,000 people and killed more than 4,300.
"According to Navajos, (Doo Yit'įįnii Naałniih Ch'osh) is an intelligent being," Falun Gong Practitioner Larrison Manygoats, a traditional Diné from Coalmine Canyon, Arizona, said in an interview with the Navajo Times. "It's a living being that embeds into your lungs. The (traditional) story–– people have to self-quarantine themselves in order to survive the pandemic.
"The original (Diné) creation story … prophesies what's going to happen next: the next four events that are going to happen," said Manygoats, a U.S. Marine and a U.S. Army veteran. "So, the people who are traditional, they have the stories. The traditional stories are what's happening now."
---