Winners cite strong teams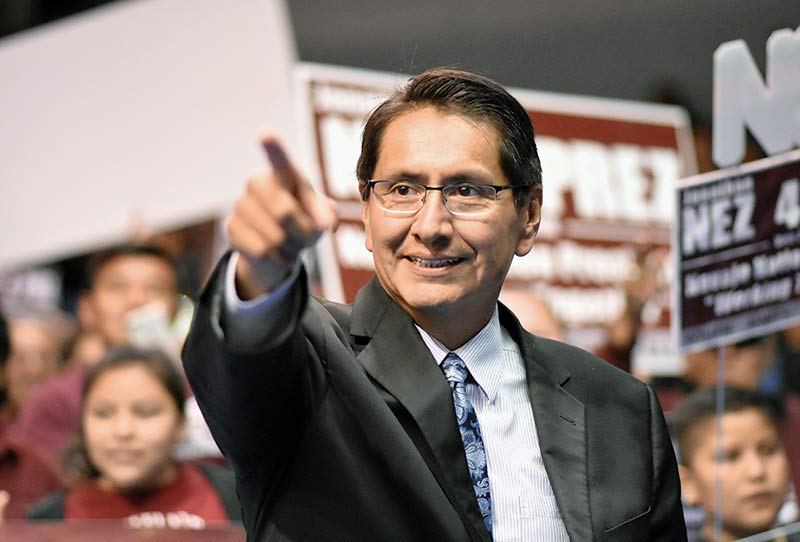 WINDOW ROCK
Vice President Jonathan Nez swiftly ran straight to the top spot in the election for Navajo Nation president during Tuesday night's primaries with 14,105 votes.
In what some see as a surprising turn of events, former president Joe Shirley Jr. followed to claim the second spot in the General Election with 6,947 votes. Council Delegate Tom Chee came in third with 6,411. "One of the things we did that resonated throughout the Navajo Nation, based on the results, is going out to the communities and have one-on-one discussions," said Nez to the Times, after he was declared the winner. "We didn't call our events rallies, we called our events meet and greets."
Since surprising some observers when he declared his intent to run for president in May, Nez began the transition to candidate for president.
First, he began wearing suits as he retired his zipped up black sweater. He then got a new haircut that he said was his assistant Sarah Jackson's idea. He also did not participate in ultra-marathons as in previous years, but incorporated his love of running into his campaign.
---