With no evidence of harm, federal judge rules in favor of Sage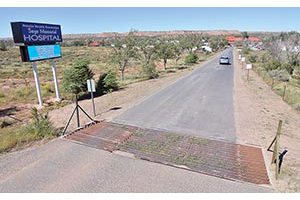 ALBUQUERQUE
After months of reviewing documents and holding hearings on Sage Memorial Hospital's lawsuit against Indian Health Service, federal Judge James O. Browning ordered IHS to continue funding Sage until 2017.
In a 92-page summary judgment filed Oct. 26, Browning concludes that Indian Health Service didn't provide a solid argument to back up their claims that alleged financial misdoings by the hospital had endangered patients.
The original judgment was filed Aug. 31.
Indian Health Service pulled Sage's .638 contract in 2013 after allegations of fiscal mismanagement became public and a Moss Adams LLP report that documented irregularities was released. Soon afterwards, Sage sued Indian Health Service for breach of contract.
Sage, also known as Navajo Health Foundation, is a tribal organization that has operated with Indian Self Determination and Education Assistance Act (ISDEA) funds since 2009 to run a comprehensive health care facility in Ganado, Ariz.
In a multiple-page report, auditor Moss Adams identified a bonus of more than a million dollars paid to Ahmad Razaghi, who acted as chief executive officer at the time, and what appeared to be extravagant travel to exclusive resorts for him and members of the hospital's board of directors. Accountants also had trouble tracking expenses to appropriate tax returns, according to the report.
---