Begaye, Nez officially certified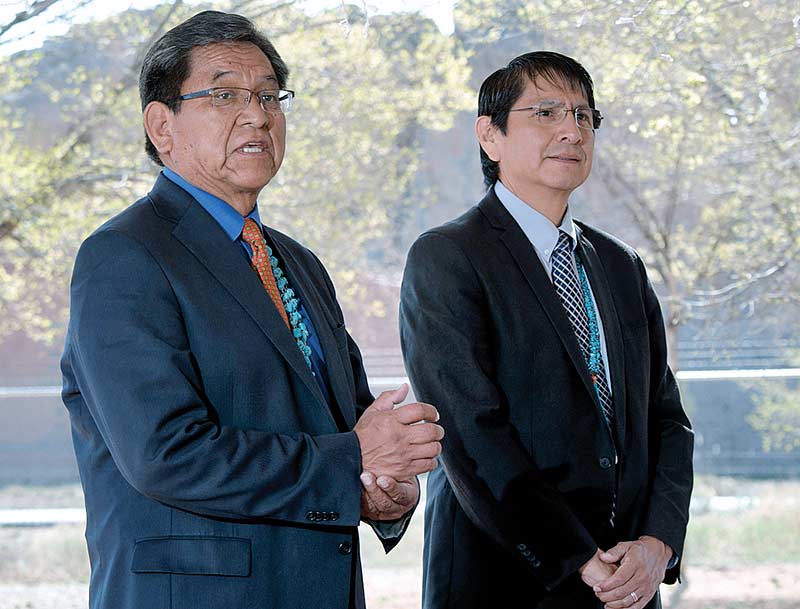 WINDOW ROCK
It's official. Russell Begaye and Jonathan Nez were certified by the Navajo election office Monday as the winners in the April 21 special election for tribal president and vice-president.
This paves the way for the swearing-in to take place on Tuesday, May 12th at the Fighting Scouts Events Center in Fort Defiance, Ariz.
Nez still has one thing to do – submit his official resignation as a member of the Navajo Nation Council so that the election office can hold a special election to fill it.
Edison Wauneka, director of the tribe's election office, said he can do it up until 11:59 a.m. on May 12.
Speaking of Begaye, the deadline for filing an application to be considered for a position in the new administration is now officially over.
The deadline was noon Monday and Lynette Willie, spokeswoman for Begaye-Nez, said people were lined up at the headquarters Monday morning to turn in their applications.
The two will now sit down and go through the applications and pick out those people that they want to call back for interviews.
---