Who's running? Lineup still unclear for NN president campaign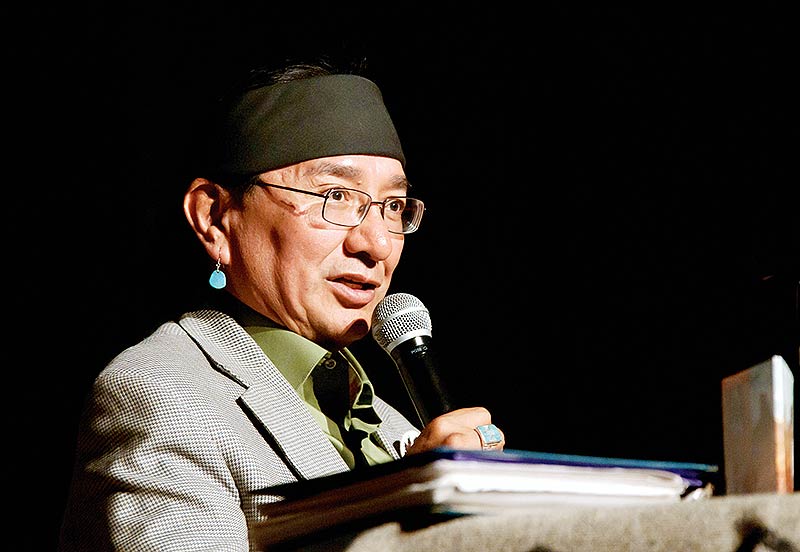 By Arlyssa Becenti and Cindy Yurth
Navajo Times
WINDOW ROCK
Just six months out from the primary election, only two candidates — Rex Lee Jim and Dineh Benally — have formally announced their intention to run for the Navajo Nation's highest office.
But several more seem to be warming up their campaign muscles — including the incumbent.
Filing is late this year — it doesn't even start until May 17 — so keep in mind there are no official candidates as of yet. Still, the rumor mill is grinding away as usual, so the Times tracked down some of the usual suspects to see if it could get a straight answer out of anybody.
Responding to a request for comment with a written statement, President Russell Begaye declared "we" are "seriously considering" going for a second term, accompanied by a list of accomplishments along with works in progress he would like to continue. Unless the president of the Navajo Nation gets to use the "royal we," one could assume he's referring to Vice President Jonathan Nez, which would seem to quell rumors that Nez is preparing to run against his current boss.
A few weeks ago when a Times reporter asked Nez about whether the Begaye-Nez team would run again he replied, "Probably."
---